Aaron Carter Defends Himself After Being Attacked Onstage Over Alleged Racial Comments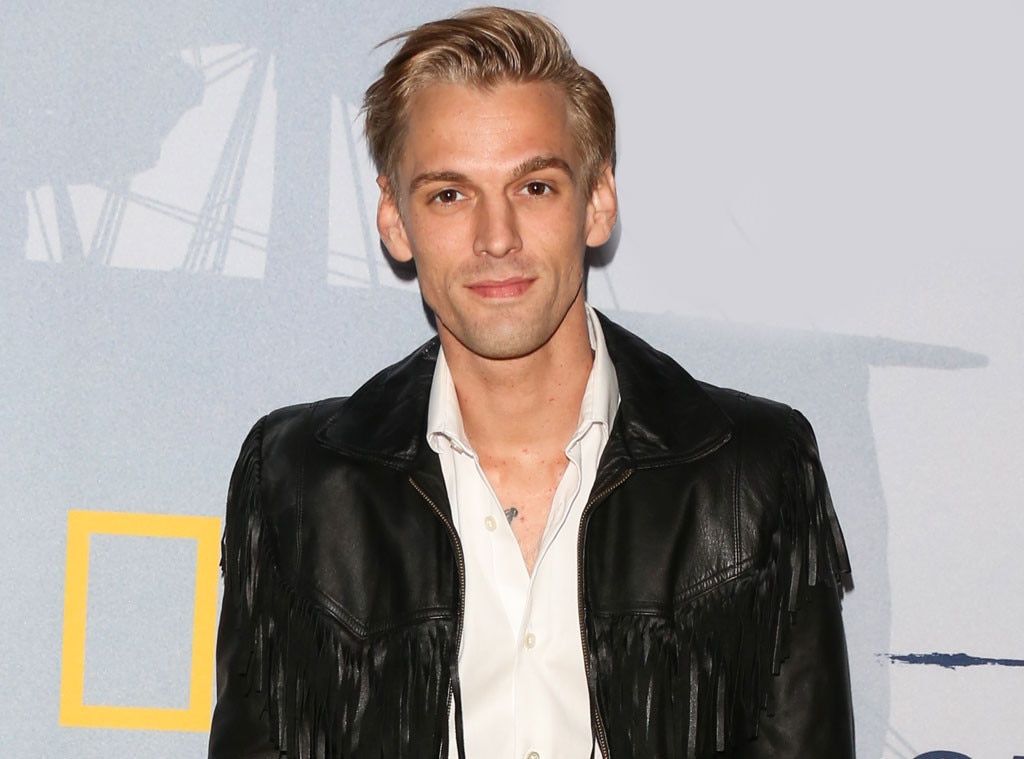 Aaron Carter is addressing claims he was attacked onstage over racial comments made against the singer's opening act. 
The former child star was performing at the Looney Bin in Bradley, Ill. on Friday evening when a member of Ill State, the group who preceded Carter's set, jumped onstage and attacked Carter over an allegedly racial remark, TMZ reports. 
According to the outlet, which obtained video footage of the incident that was later shared to YouTube by Ill State, Carter requested a member of the band be removed from the venue after he "was goofing, grabbing people's cellphones and shooting video as Aaron tried to perform." As the individual was being escorted out, Carter reportedly yelled, "Bye, Felipe," his own version of the slang term, "Bye, Felicia."
The member of Ill State then attacked Carter onstage, in the process allegedly damaging a computer and speaker. TMZ reports Aaron was left "bloody" and transported to a nearby hospital. He has since spoken out against Saturday's events, claiming he meant no disrespect and that authorities are investigating the attack. 
"I didn't get beat up I got a hit and pushed when I wasn't looking and they ran out the club and I stood on the speakers waiting for them?" the 29-year-old tweeted on Saturday, adding, "Maybe he should've not been a fake security guard causing liability to the venue and antagonizing me and my fans mid show…"
"This dude sized me up after I said he had to go and said bye Felipe like bye Felicia the male version.. Friday? He needed to go," Carter continued.
Aaron then defended himself against accusations of racism, tweeting, "News flash my band consists of three amazing black funk musicians and an Italian guitar player from Italy Simone Stan Petey and p bass… They raised me and have been playing with me doing shows for 16 years."
Carter also shared a selfie with his dogs in bed that he captioned, "Chillen w my boys before I finally get to bed… hospitals suck. & so do bullies. My face is still pretty though and untouched."
The "Fool's Gold" singer also shared that his previously scheduled show for tonight in Illinois has been cancelled due to "unforeseen circumstances." 
Sumber: http://www.eonline.com
Eonline
Tags: #Eonline