Adam Sandler will do four more movies for Netflix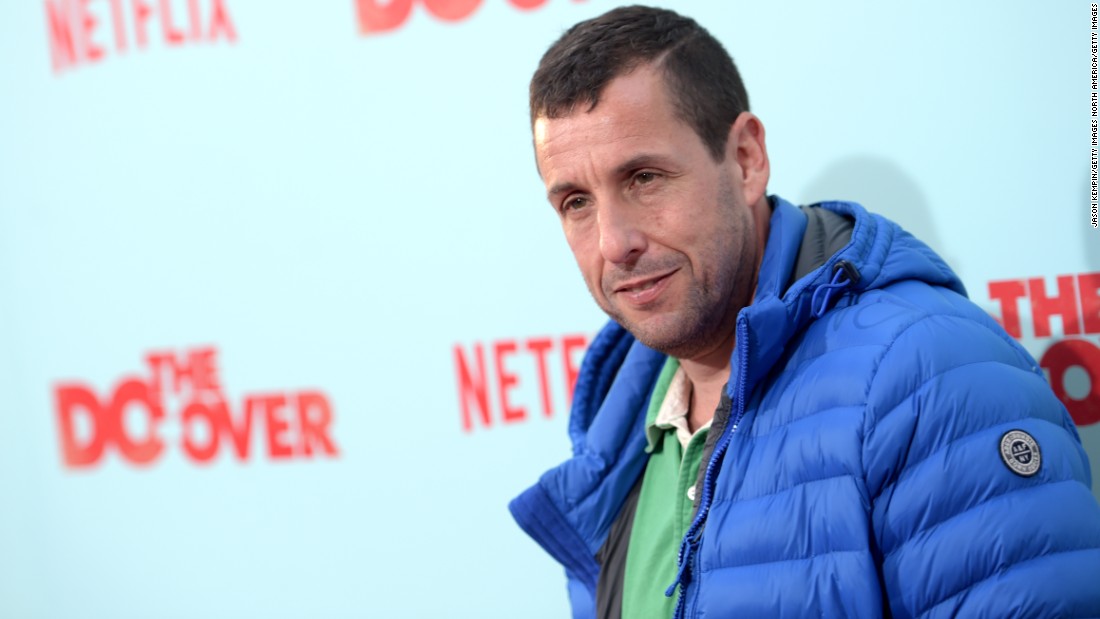 Sandler's next film, "Sandy Wexler," is set to debut on Netflix on April 14.
Netflix likens this movie to Sandler's hits "The Wedding Singer" and "50 First Dates," both of which starred Drew Barrymore.
In "Sandy Wexler," Sandler plays an oddball manager with an eye for talent. Jennifer Hudson co-stars.
"Adam Sandler one of the leading comedians in the film world, and his movies have proven to be extremely successful with our subscribers around the world," Netflix's chief content officer Ted Sarandos said in a statement. "We are thrilled at the opportunity to extend our partnership with Adam and his entire team at Happy Madison and keep the world laughing."
That global view is key to Netflix's desire to stay in business with Sandler.
Not long after Netflix's first deal with Sandler was announced, Sarandos was faced with questions about the choice.
At the time, Sandler had seen a few disappointing returns at the box office, like 2014's "Blended."
Sarandos, however, said the move was motivated by the consistent viewership patterns they noticed on Sandler's films.
"Based on what people watch on Netflix when they have the opportunity to watch just about anything, they love American comedy and the more fun the better," Sarandos told
Mashable
. "Every one of [his] movies, in every window, in every country we operate, when we license it on Netflix, they are through the roof."
In a statement about his new deal, Sandler said: "Love working with Netflix and collaborating with them. I love how passionate they are about making movies and getting them out there for the whole world to see. They've made me feel like family and I can't thank them enough for their support."
Sumber: http://rss.cnn.com
World News
Tags: #World News