'Afghan Girl': 'I want to go back'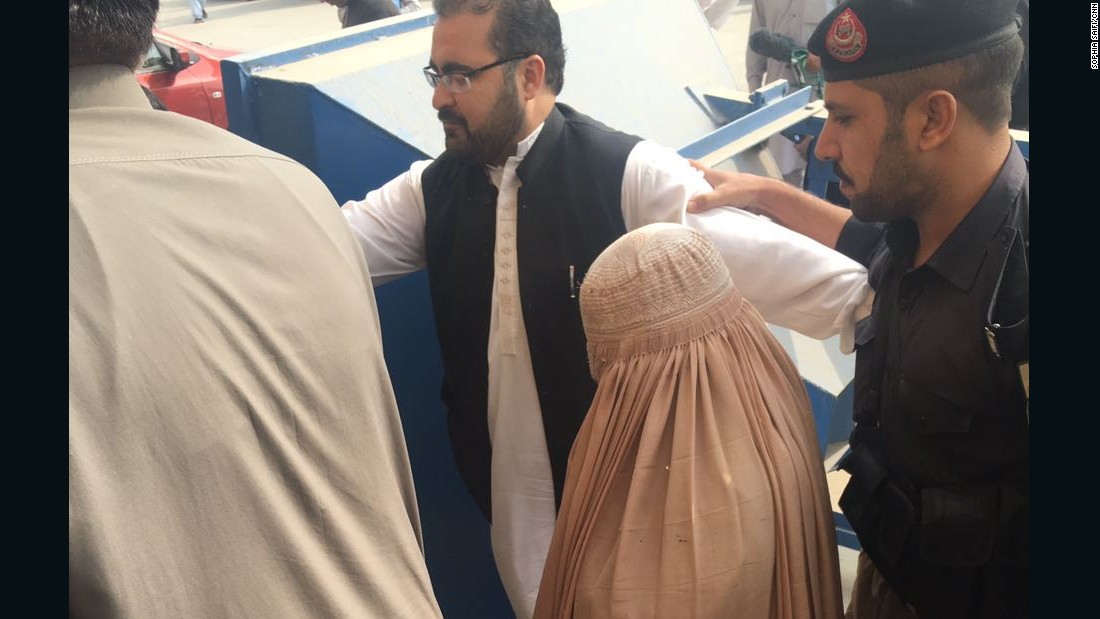 She was sentenced to 15 days in jail and fined, her lawyer Mohsin Darwar, told CNN. She has already spent 11 days in jail and will be deported upon fulfilling the remainder of her sentence.
The sentence took into account the fact she has Hepatitis C, the condition for which she is receiving treatment, according to Mubashir Nazar, another lawyer representing her. The fine of $1,100 has been paid, he added.
Naseem Kakad, the Afghan consul general in Peshawar, said in a statement Friday: "We respect the rule of law and we have paid the fine. We will take her with great respect to Afghanistan on Monday."
Nephew: 'She never understood her fame'
Gula's nephew, Neimat Gul, told CNN that his aunt had never understood the attention she had received in response to the famous magazine cover.
"She is very innocent. She never understood her fame, or the reason for it, which is why hasn't capitalized on it," he said. "Otherwise she would not be in situations like this."
He said Gula had not been photographed since McCurry shot her a second time in 2002, for another National Geographic feature revisiting her story.
Gul said this was because their family was "extremely conservative," and did not approve of women being photographed.
Mounting pressure on refugees
Amnesty International has condemned the decision to deport her, calling it a "grave injustice."
"By sending her back to a country she hasn't seen in a generation and her children have never known, her plight has become emblematic of Pakistan's cruel treatment of Afghan refugees," said Champa Patel, Amnesty International's South Asia Director.
Last year, Gula was arrested on similar charges, but was later released.
Last week, the UN Refugee Agency (UNHCR) in Afghanistan said it could not assist Gula as she was not a registered refugee.
"Sharbat Gula falls under the 'undocumented migrants' umbrella," said Duniya Khan with the agency's Pakistan office. "The UNHCR cannot intervene since she is not a registered refugee."
The International Organization for Migration (IOM), which assists undocumented migrants, says the arrest is symptomatic of mounting pressure on Afghan refugees in Pakistan to return home.
"It is a sign of the times in Pakistan, that it has now reached someone who was something of a celebrity in the '80s, someone more high-profile than the average," said Nicholas Bishop, project development officer for the IOM in Afghanistan.
Human Rights Watch said since July 1, Pakistan has repatriated 370,000 Afghans, nearly 220,000 of them registered refugees.
"They are joining more than 1 million internally displaced Afghans who are struggling to survive in a country still wracked by conflict and crushing poverty," the group said in a statement.
Millions of Afghans have sought shelter in Pakistan over the years as their country became ravaged by conflict, HRW added.
Sumber: http://rss.cnn.com
World News
Tags: #World News