Bill Cosby's accuser: I felt 'humiliated' and 'confused'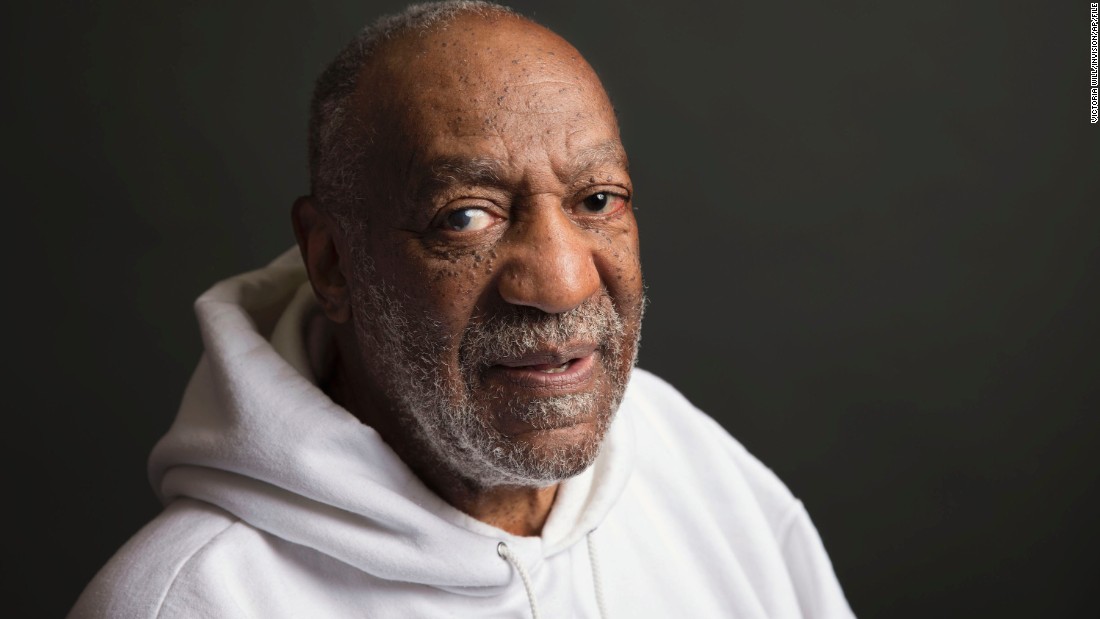 About 20 to 30 minutes later, her words were slurring and she became weak, so Cosby moved her to a couch, she said. She began "panicking" because she thought she was having a bad reaction to the pills, but she was unable to do anything.
She continued: "I have no recollection until at some point later I was jolted conscious, I was jolted awake, and I felt Mr. Cosby's hand groping my breasts. I also felt his hand inside my vagina moving in and out. And I felt him take my hand and place it on his penis and move it back and forth."
Cosby, who has pleaded not guilty to three charges of aggravated indecent assault in the case, repeatedly shook his head as Constand spoke. She testified she wanted him to stop but was "frozen."
In the morning, she got up and still felt disoriented.
"I felt really humiliated and I was really confused," she said, wiping tears from her eyes. "I just wanted to go home."
She visited him at his home at a later point to confront him about what pills he had given her on the night of the assault.
"Mr. Cosby looked at me and said 'I thought you had an orgasm? Did you?'" Constand testified. He was "evasive" and did not answer her question, she testified, so she left.
Constand said she met Cosby in 2002 at Temple, where he was a trustee. They became friends, she said, and he invited her to several dinners at his home.
He twice attempted to touch her, she said, before January 2004. Once he put his hand in a "suggestive" way on her thigh, and she moved away. At another dinner, he moved close to her and attempted to pull down the zipper to her pants, she testified. She leaned forward to stop him and told him, "I'm not here for that."
Still, they continued their friendship. "I trusted him. I wasn't scared of him in any way," she said.
Defense asks about phone calls
On cross-examination, defense attorney Angela Agrusa pointed to phone records that showed Constand had called Cosby 72 times after the night in question and also called several personal injury lawyers before speaking to police. Constand said she phoned attorneys because she was not familiar with the law.
Agrusa also brought up Constand's initial statement to police in Canada, in which she said she had not been alone with Cosby before the assault.
However, she testified earlier Tuesday that she had been alone with him several times, including in his room at the Foxwoods Resort Casino in Mashantucket, Connecticut.
"I was mistaken," Constand said. "It was a lot of confusion putting a lot of dates together."
Constand's cross-examination will resume Wednesday morning.
2nd accuser's mother testifies
The mother of another woman who has accused Cosby of assault earlier recalled how her daughter called her crying in 1996 to tell her he had drugged and assaulted her, then tried to have her fired from the talent agency that represented him.
Patrice Sewell took the stand to corroborate daughter Kelly Johnson's allegation that she called her mother after Cosby gave her an incapacitating pill and took advantage of her at his hotel in the Bel-Air neighborhood of Los Angeles. Sewell also recounted a call in which Johnson told her Cosby was pressuring Tom Illius, his now-deceased agent at the William Morris agency, to terminate her.
"She called me at work. She was nearly hysterical. She was crying. She was telling me, 'Mommy something's going on. I don't know what's going on, but they're telling lies about me,' " Johnson said, according to Sewell.
Tuesday was the second day of Cosby's trial on charges that he drugged and assaulted Constand at his home in 2004.
Cosby, 79, has been publicly accused of assault by dozens of women, but the charges in this trial deal solely with accusations from Constand. Johnson was allowed to testify as prosecutors seek to establish the alleged assault was part of a pattern.
The jury also heard from Dave Mason, a Canadian detective, who said Constand reported to him in January 2005 that Cosby had given her pills before assaulting her. Constand could not provide an answer when asked if Cosby had engaged in intercourse with her, Mason said.
Johnson told jurors through tears on Monday that Cosby used his fame and influence to pressure her to take a pill that made her feel "underwater" and unable to resist his advances. Cosby then engaged in sexual activity with her when she could not consent or resist, she said.
On Tuesday, her mother said Johnson's father, a retired Los Angeles police detective, instructed his daughter at the time not to call the police because he "didn't want her to be humiliated and feel shame and embarrassment, as he had seen others who went to the police at that time. He didn't want that to happen to her."
Jurors also heard from Joseph Miller, an attorney present at Johnson's deposition during her 1996 workers' compensation claim against William Morris.
Reason for termination argued
Tags: #World News