Brexit: EU chief Juncker warns UK 'will regret it'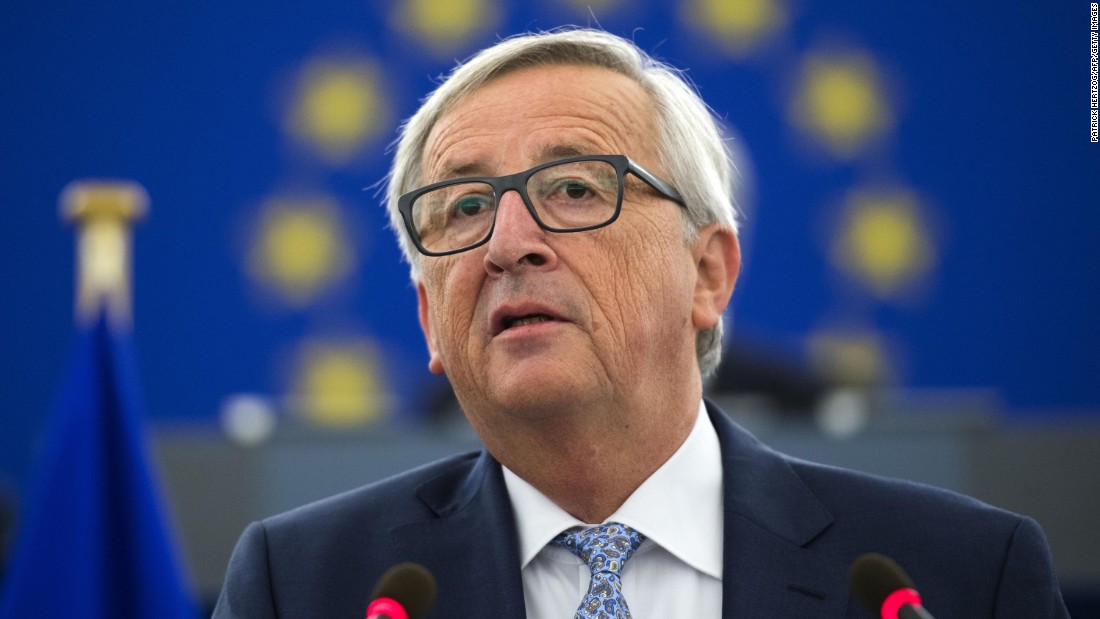 Juncker called on EU leaders to set out a clear vision for the EU's future ahead of May 2019 European Parliament elections, held just over a month after the UK is scheduled to officially leave the union.
"The 30th of March 2019, on that date it will be a union of 27. And I suggest we prepare very well for that date," he said, calling for a summit in Romania that day.
A reformed EU
Juncker gave an insight into his vision for the EU's future and how he hopes to keep the other 27 member states together after a tumultuous period.
Britain voted to leave the union in June 2016. Around the same time, several members of the EU expressed growing discontent over how to handle the migrant crisis, while euroskeptic right-wing parties in several member states gained support.
"When I stood before you this time last year, I had a somewhat easier speech to give. It was plain for all to see that our union was not in a good state. Europe was battered and bruised by something that shocked our very foundation," Juncker said in his opening remarks.
"We only had two choices — either come together around a positive European agenda or each retreat in our own corners. Faced with this choice, I argued for unity."
Juncker wants to boost trade deals and finalize pending ones by the end of 2019, saying that countries around the world were "knocking at our door" for new agreements. He also called for trade pacts with Australia and New Zealand.
After fierce criticism from Britain over inefficiency in the EU, Juncker proposed that his role as president of the European Commission be merged with that of the European Council.
He repeated a call to create a post for a eurozone finance minister, but added that the post could be filled by an existing commissioner.
And in apparent response to criticism that the bloc focuses on the most menial of issues, Juncker presented a commission with a whittled-down agenda, saying it proposed just 25 initiatives this year, down from 100 two years ago.
Sumber: http://rss.cnn.com
World News
Tags: #World News