Burning Man attendee dies after running into flames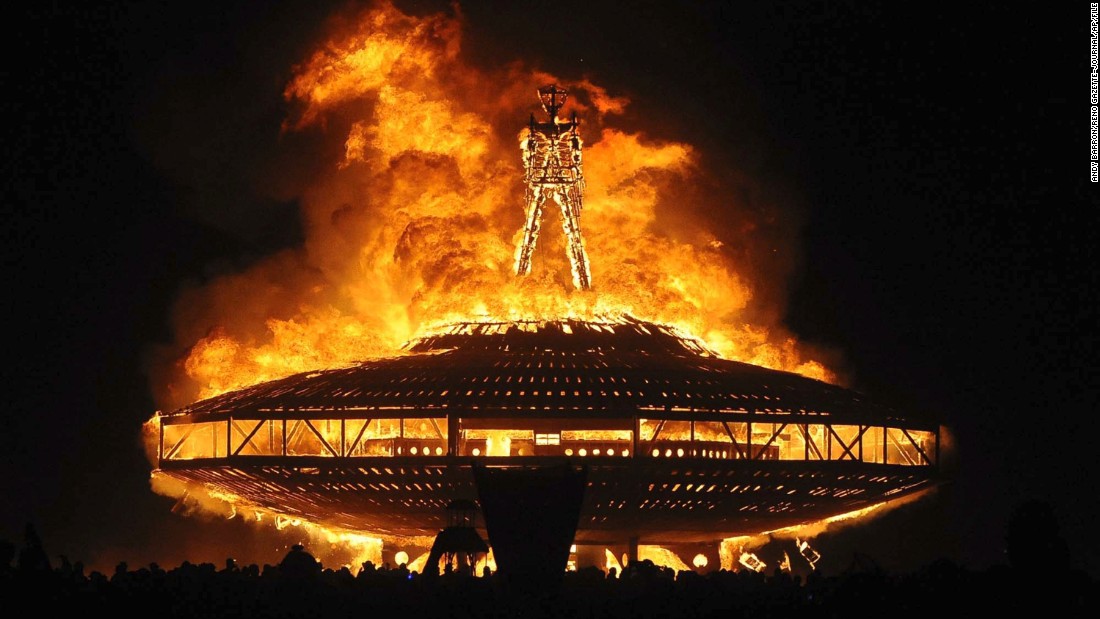 According to medical staff, Mitchell was not under the influence of alcohol and a toxicology screening is pending, the sheriff's office said. An investigation continues but the mass exodus of participants Sunday night made it increasingly difficult to gather information, Allen said.
"Our hearts and prayers go out to Aaron's family during this unexpected tragedy," Allen said in a statement. He called it a tragedy for all "burners," as followers of Burning Man are called — especially for "juveniles who are allowed to attend the festival and may not have the same coping skills as adults do when they see something this tragic happen before their eyes," the statement said.
The Burning Man organization canceled scheduled burns through noon Sunday but planned to proceed with the scheduled Temple burn at 8 p.m. Sunday.
Emotional support teams have been made available to participants and staff, the event's organizers said on the event
website
.
"We're aware this incident has affected not only those who responded immediately on the scene, but also those who witnessed it, and our Black Rock City community more broadly. We are working to make resources available to those affected," the group said on its website.
"Now is a time for closeness, contact and community. Trauma needs processing. Promote calls, hugs, self-care, check-ins, and sleep."
Sumber: http://rss.cnn.com
World News
Tags: #World News