Charlie Hunnam Still Hasn't Seen Fifty Shades of Grey: It's Too "Traumatic"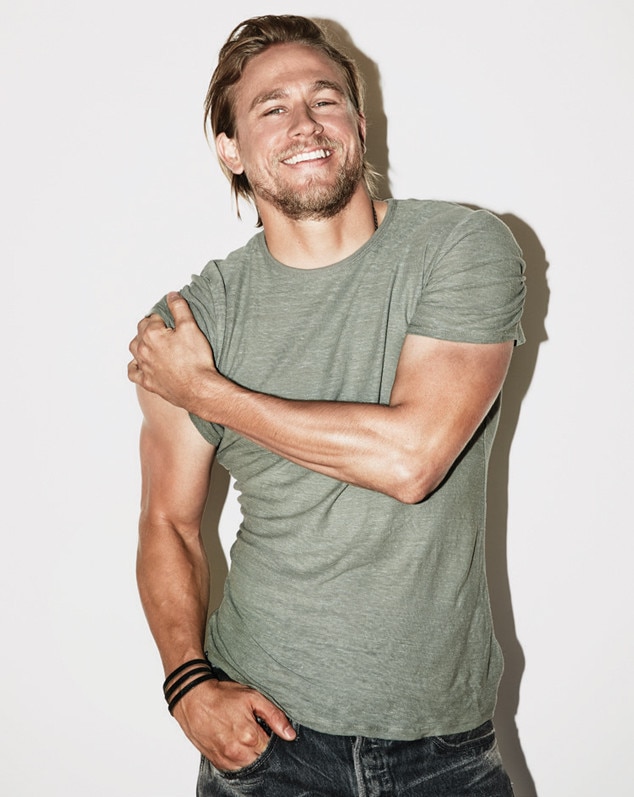 In case Fifty Shades wasn't scandalous enough, let's add phobias to the mix.
We all remember the uproar when English actor Charlie Hunnam was cast in the role of Christian Grey in the Fifty Shades of Grey movie—and then backed out. Jamie Dornan agreed to take on the role after Hunnam's exit.
Up until this point, Hunnam has maintained that he dropped out of making the movie because of a scheduling conflict, but it sounds a little more complicated than that to us.
In a new interview for Elle's March issue, the Sons of Anarchy star spilled the beans on his Fifty Shades casting ordeal. When asked if he'd seen the finished movie, his answer was a resounding no. Why not?
"I developed a friendship with [director Sam Taylor-Johnson]," said Hunnam, "but that was a somewhat traumatic experience for me. I didn't want to open that wound."
Ouch. Though it's unclear how exactly what kept him from taking on the role, we're not sure Hunnam would have had a great experience making the film anyway.
In the interview, the actor also admitted that he's a "germophobe" and has been "profoundly germophobic" since he was a young child.
For a movie actor (especially one with a hot bod like Hunnam), that could be a major problem. Why? It's not superfun to kiss a bunch of people when you're germ-obsessed.
The actor, who recently said that having sex as often as possible is part of his fitness routine, explained that his fears came from his childhood. Hunnam said he became terrified of germs as a child after he heard about a parasite found on dogs that could cause kids to go blind, Hunnam said that germs still make him uneasy.
"Everyone thinks it's great to be an actor and get to kiss a bunch of beautiful actresses in films, but I actually hate it," said Hunnam. "I don't want to kiss anyone but my girlfriend for my whole life."
Yeah, we could see how Fifty Shades might have been a problem for him.
Regardless, whatever went down behind the scenes sounds of the Fifty Shades casting shuffle sounds pretty painful if it's still too traumatizing for Hunnam to watch the flick.
Hunnam's new project promises to be a lot tamer. Even though there wasn't the best of hygiene in medieval times, his starring role in the upcoming Guy Ritchie-directed action movie King Arthur: Legend of the Sword seems a lot more manageable for someone concerned with germs.
Honestly? Pretty much anything seems more manageable than Fifty Shades.
Sumber: http://www.eonline.com
Eonline
Tags: #Eonline