Dax Shepard's Adorable Throwback Photo With Kristen Bell Will Make You Believe in Love Again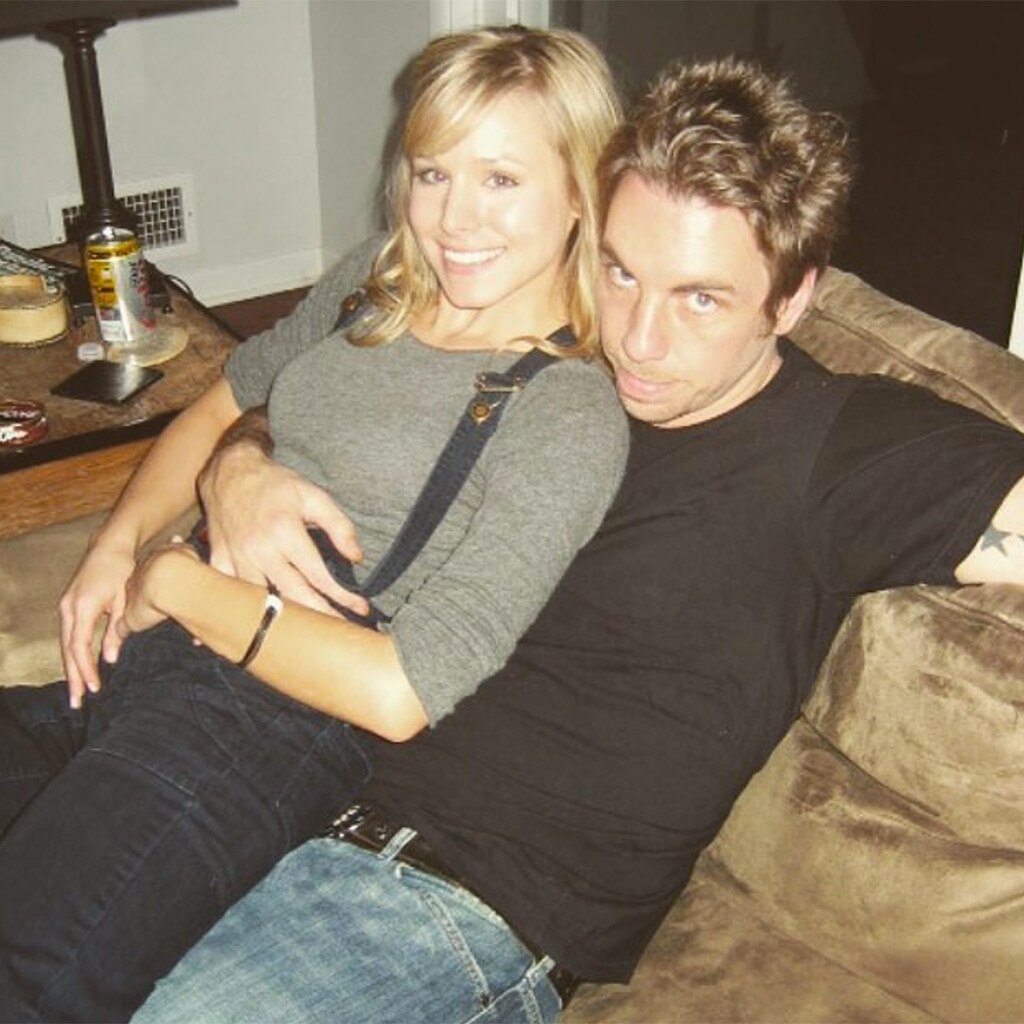 Prepare to swoon over Dax Shepard and Kristen Bell as a young couple in love. 
The actor couldn't help but celebrate his nine-year relationship and nearly four-year marriage to the Veronica Mars alum with an absolutely precious photo of the pair from their early days together shared to Instagram on Sunday. 
In the snapshot, Bell (dressed in a pair of oh-so early 2000s overalls) sits on her future hubby's lap while on a couch. As for Dax's goofy expression, well, he has an explanation for that.
"9 years ago. And unfortunately that bottom lip isn't from injections, it's Skoal," he explained. "That's right, I landed @kristenanniebell while in the throes of a nasty dip habit. Thanks for being an optimist, honey."
Now almost a decade after coupling up, Kristen and Dax have two little girls of their own, 3-year-old Lincoln Shepard and 2-year-old Delta Bell Shepard. 
As for how they've made it work for so long, Bell credits open lines of communication and mastering the art of compromise as her one major relationship secret.
In a 2015 interview with Bustle she shared, "I need to remind people that you don't just find one person and then it's all peaches and cream for the rest of your life. Marriage and a relationship is hard work, and it's a lot of compromise. But if you compromise a lot, it's worth it."
Then at the 2017 Golden Globes, the lovebirds dished to E! News about how they manage to mix their professional and personal lives without all the drama you might expect from maintaining an on and offscreen romance.
"He wrote me in as his sort of trashy, estranged wife. It's a very fun part. He likes me to be a real jerk," Bell teased of her role in Shepard's upcoming CHiPs reboot. 
"I write her weird roles and she has to act them out," her leading man added. 
Never change, you two. Never change.
Sumber: http://www.eonline.com
Eonline
Tags: #Eonline