DeMario Jackson Talks Possible Bachelor in Paradise "Conspiracy": "I Got Played"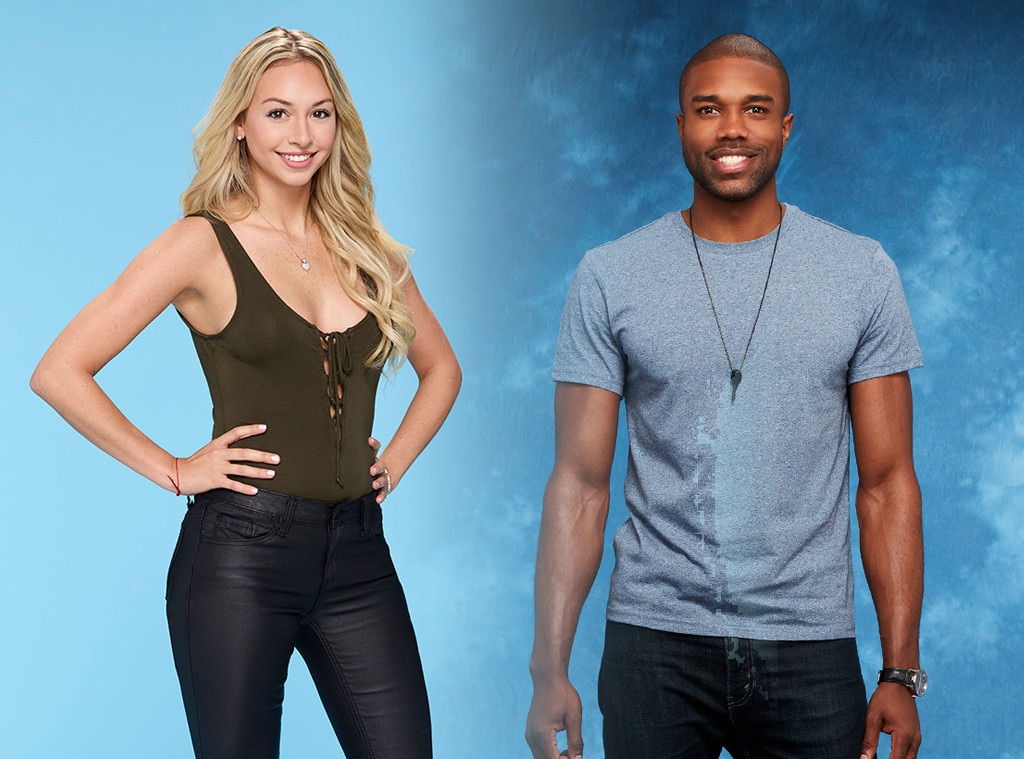 DeMario Jackson is speaking up and speaking out.
The former Bachelorette villain sat down with E! News' Melanie Bromley for an exclusive three-part, two-night interview to discuss what happened with his controversial co-star Corinne Olympios while filming Bachelor in Paradise in Mexico earlier this month.
As BiP fans already know, filming for the ABC show was suspended "indefinitely" while Warner Bros. launched an internal investigation into a sexual encounter between DeMario and Corinne on the show's first day of production in Cabo San Lucas.
What went down eventually led two producers to file misconduct complaints, as they questioned whether Corinne was able to give consent during the alcohol-feuled interaction. Despite the continued controversy, Warner Bros. has cleared the ABC show and its producers of any misconduct.
But now DeMario—who has spoken out previously to say that the highly publicized scandal has greatly affected him and his family—is sitting down with E! News to tell his side of the story, recounting what happened those first few days in Mexico.
When asked about being publicly associated with a rumored "sexual assault," DeMario told Melanie, "It's every man's biggest fear. No man wants to be attached to that. That ruins you for life. That's something that sticks with you."
He continued, "When I have children they are going to Google their dad's name and this is going to appear. That's my biggest fear."
Additionally, he said the public's verbal attacks on his character were overwhelming.
"Before either of us commented on it, I was already a 'rapist'…and [Corinne's] a 'whore' and she's a 'slut.' They were slut-shaming her because of what she did last season with Nick [Viall]. For me, it goes back to the human race. We failed," he added.
As for whether or not he felt there was a conspiracy against him, DeMario said, "I got played…not by her but I got played in general. I am not sure by who, but I got played."
DeMario also made sure to say that he's not mad at Corinne over what happened and the aftermath, but that he's "mad at the situation."
As previously reported, DeMario will not return to Bachelor in Paradise this season, and despite Warner Bros. finding that the footage did not support the accusations, Corinne's legal team is proceeding with an independent investigation. 
"It needs to be made crystal clear that production of Bachelor in Paradise was shut down because of multiple complaints received from BiP producers and crew members on the set. It was not shut down due to any complaint filed by Corinne against anyone," said her attorney, Marty Singer, in a statement last week.
"It comes as no surprise that Warner Bros., as a result of its own internal investigation, would state that no wrongdoing had occurred. Our own investigation will continue based on multiple new witnesses coming forward revealing what they saw and heard," he continued. 
To hear more emotional confessions from DeMario Jackson about the Bachelor in Paradise scandal, watch our three-part interview airing Tuesday night at 7 p.m. and 11 p.m. only on E! News.
Sumber: http://www.eonline.com
Eonline
Tags: #Eonline