Fashion Police's Brad Goreski Gives Teyana Taylor His Best Impression of Her "Fade" Dance Moves in Hilarious Clip!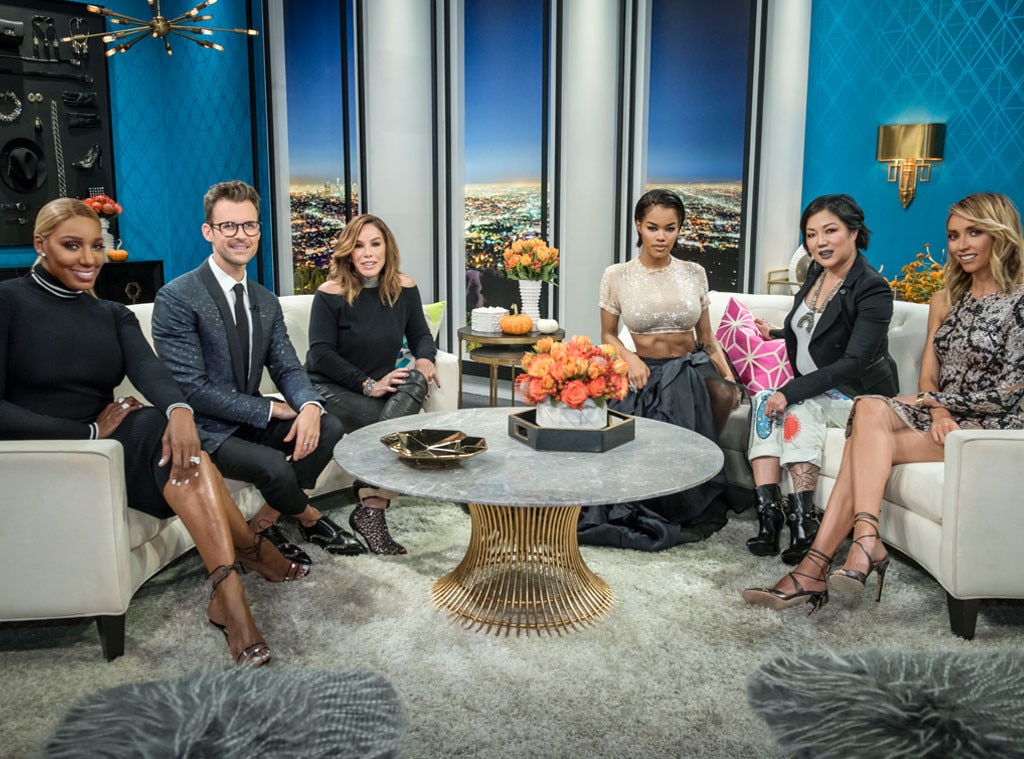 It's time to find out who the real winners are.
While Sunday night's 2016 American Music Awards ceremony celebrated artists' performances and achievements, tonight's all-new Fashion Police is honoring those who rocked the red carpet!
Melissa Rivers, Brad Goreski, Giuliana Rancic, NeNe Leakes and Margaret Cho are joined by special guest Teyana Taylor to discuss the sky-high slits and barely-there ensembles from this year's AMA's festivities. From Chrissy Teigen and Selena Gomez to Lady Gaga and Heidi Klum, no one's look is safe from the Fashion Police.
But first, here's a hilarious sneak peek of Brad explaining how he likes to pretend he's Teyana while dancing to Kanye West's "Fade." LOL!
"Do you know how you sometimes feel you're a really good singer when you're singing along to Adele in the car?" he asks the talented musician. "I feel like when this song comes on the dance floor everybody thinks that they're Teyana Taylor!"
"That's the most important thing!" Teyana responds. "That's what we want! That's what we want!"
"I sometimes want to pull my car over to the side of the road and lay on my stomach and pound on the freeway!" Brad adds.
The 25-year-old dancer (and her bangin' figure) made headlines at the AMAs when she arrived on the red carpet in a sultry Steven Khalil gown that flaunted all her curves.
And even though she took a minor slip on stage with presenting an award alongside pro athlete Bryce Harper, she still recovered like a champ and played it off quickly by busting out one of her signature moves!
You'll definitely want to tune in to tonight's episode to hear Teyana dish about her memorable performance in Kanye's music video!
Sumber: http://www.eonline.com
Eonline
Tags: #Eonline