Finally! The Law and Order: SVU Change Everyone–Including Kelli Giddish–Has Been Waiting For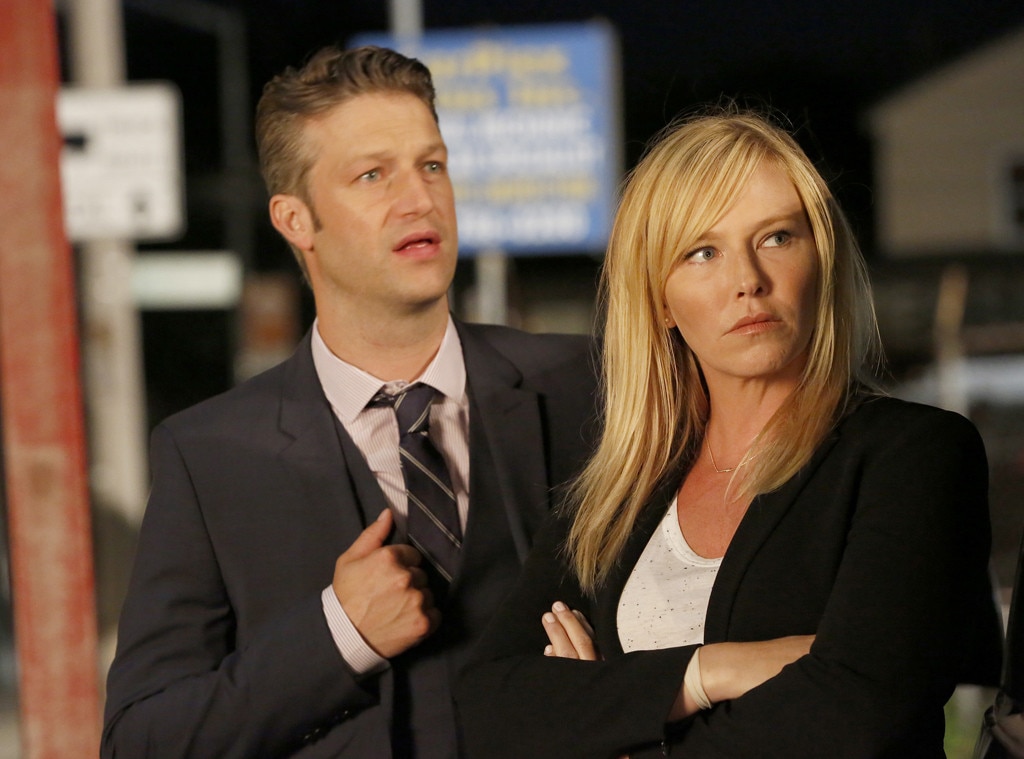 Things are changing in the squad room for Law & Order: SVU's Rollins (Kelli Giddish) and Benson (Mariska Hargitay).
"I'm so looking forward to developing a friendship with Benson, the Rollins and Benson relationship, because they have so much in common," Giddish told E! News on set of SVU. Viewers got a glimpse of the new dynamic in the Law & Order: SVU season 19 premiere when Benson confessed to Rollins about her latest struggle with Noah, her son.
"They have been at odds, it's just nice to come into that office and know that we're not going to fight and kind of support each other as I think these two characters would in real life," Giddish continued.
Viewers previously saw Benson and Rollins have a bit of a frosty relationship as Rollins at times bent the rules in order to get the results she wanted. This season, once again you'll get more insight into the personal lives of the characters thanks to the cases they investigate. Rollins was shaken when a perp came back into her orbit in the premiere, and "everything this year, I think, is going to be more like that for her," Giddish said. "We're going to see more closely into why she cares about these cases."
As for Rollins and Carisi (Peter Scanavino)? Well, you need to watch the video above for scoop on that.
In the Wednesday, Oct. 4 episode of SVU, strange details of a woman's rape put the SVU team at odds when Rollins and Carisi think her story is fabricated. Meanwhile, Benson goes on the offensive when Cassidy (Dean Winters) continues his investigation.
Law & Order: SVU airs Wednesdays, 9 p.m. on NBC.
(E! and NBC are both part of the NBCUniversal family.)
Sumber: http://www.eonline.com
Eonline
Tags: #Eonline