Get to know 'Aladdin' stars Mena Massoud and Naomi Scott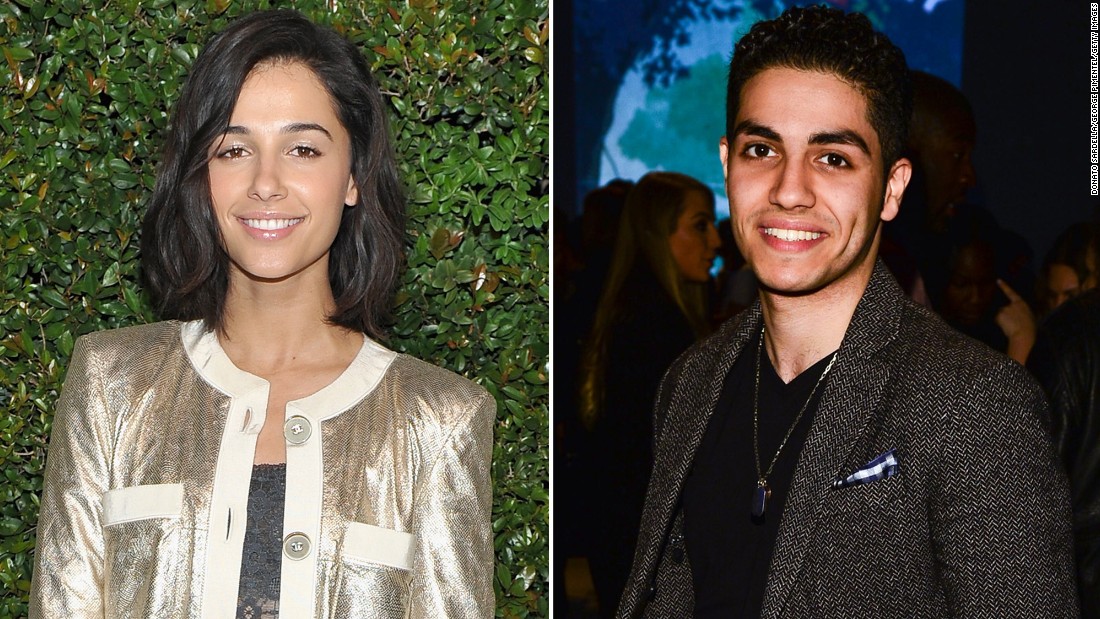 The Egyptian actor was raised in Canada and had a small role as an Al Qaeda operative in a 2011 episode of "Nikita."
His bigger break came when he was cast as Jared Malik in 2015 in the Teen Nick series "Open Heart."
Massoud's character was known to be a bit of a jerk. The actor
told Defective Geeks in an interview
that people sometimes think he's a bit standoffish when they first meet him so he understood Jared.
"It was like playing myself to the next degree and getting to explore that side of me," Massoud said. "Many people might watch the show and not like Jared at first glance but I've grown to really like him and understand there is more going on under the surface, like most of us."
"Aladdin" isnt' Scott's first Disney gig
The British actress starred in the 2011 Disney Channel Original Movie "Lemonade Mouth" which she reportedly booked after auditioning via video conference. She also had a role in the British Disney Channel series "Life Bites."
A former "Aladdin" star inspired Massoud
Robin Williams famously voiced the character of Genie in the 1992 animated film and Massoud named him as the actor who most inspired him.
"[Williams] was an incredibly well-rounded actor but I grew up on his role in 'Mrs. Doubtfire," Massoud said in a
2015 interview with The Hudsucker.
"That role by itself is very well-rounded and he goes through an amazing journey in that movie. I think it's very underrated."
Scott has quite a well rounded background
Scott is also a music artist who said she enjoys listening to soulful gospel artists like Mary Mary and Kim Burrell.
Her parents are both pastors and Scott said playing piano and leading worship at their church helped shape her as an independent music artist.
"Growing up in the Church fostered an inner spirituality that also introduced me to the concept of music having a deeper meaning,"
she told Hyperbae.
"There has always been a connection between my faith, and realizing that music can have a soul and purpose, which has ultimately affected the way I approach the art.
Both have been rising in their careers
Scott played the Pink Ranger in this year's "Power Rangers" and Massoud has the role as Tarek Kassar on the upcoming Amazon TV series "Jack Ryan."
Don't look for an on set romance
Scott is off the market. She's been married to soccer player Jordan Spence since 2014.
Sumber: http://rss.cnn.com
World News
Tags: #World News