'Great News' proved great at predicting the news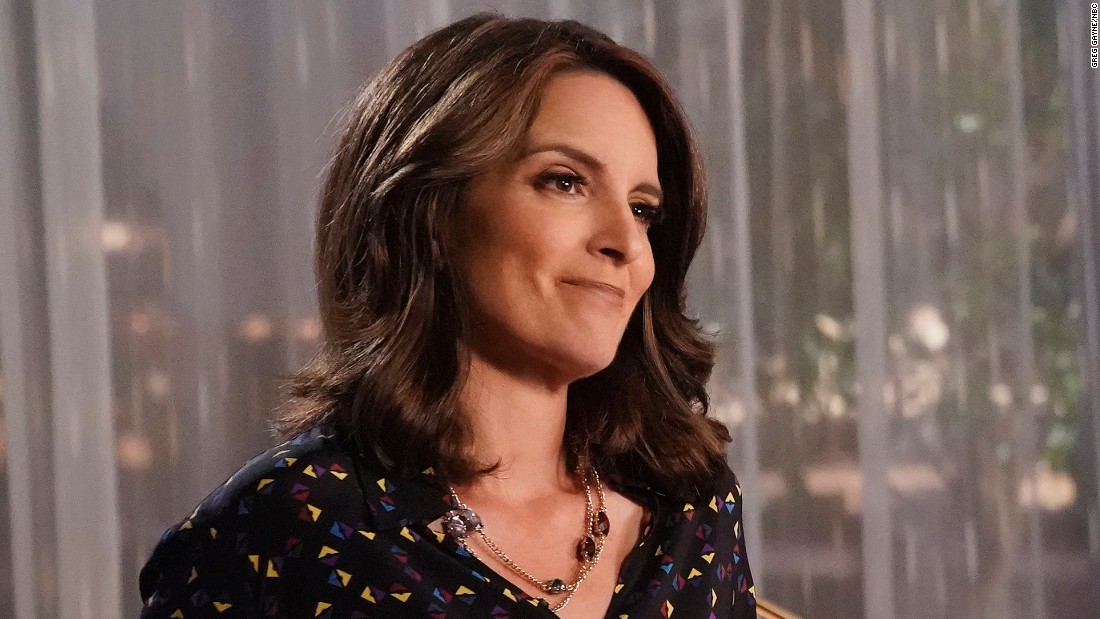 "Maybe it was innocent. But it felt wrong," Greg replied.
Later, more people come forward with stories about encounters with Diana.
Gene (Brad Morris) alleges he was told to eat a banana in front of her or else he'd be fired.
Wayne (Sheaun McKinney) alleges she made him dance if he wanted his request for a new piece of camera equipment approved.
"How many more men have to come forward before you believe us?" Wayne asks.
"In the words of the Cosby jurors, 'Duh, I dunno, more than 60,'" Katie says.
When confronted by Katie, Diana admits to her actions, but brushes them off.
"They wanted it," she says. Plus, the "off color comments"? They're just "locker room talk."
Diana praises Katie's "loyalty" before sending her away.
Later in the episode, it's revealed that Diana had purposefully done those things in hopes she would be reported to HR, and given a large pay-out sum.
"I've fought for work place equality for 25 years," she says, after the group's attempt to catch her harassment on tape falls flat. "I just what the men get: $40 million to go away."
Diana makes reference to the large exit sums given to late
Fox News chief Roger Ailes
,
Bill O'Reilly
, and also
Billy Bush
, who was terminated from NBC after a years-old tape featuring him and then-candidate Donald Trump was surfaced by The Washington Post.
Diana eventually leaves, bound for another job as a result of a promotion, but not before asking, "I don't really understand what men get out of it — that and golf."
Fey was unavailable to comment on the episode when contacted by CNN on Thursday.
The episode's airing comes amid a week in which the allegations against Weinstein have mounted, ranging from inappropriate behavior to sexual harassment and assault.
A spokeswoman for Weinstein told CNN this week that "any allegations of non-consensual sex are unequivocally denied." Weinstein has also apologized for "the way I've behaved with colleagues in the past."
The New York Times published its first report on the sexual misconduct allegations against Weinstein one week ago.
Weinstein is seeking treatment, according to his spokeswoman.
Sumber: http://rss.cnn.com
World News
Tags: #World News