Hats off to Jourdan Dunn for Fall's Go-To Accessory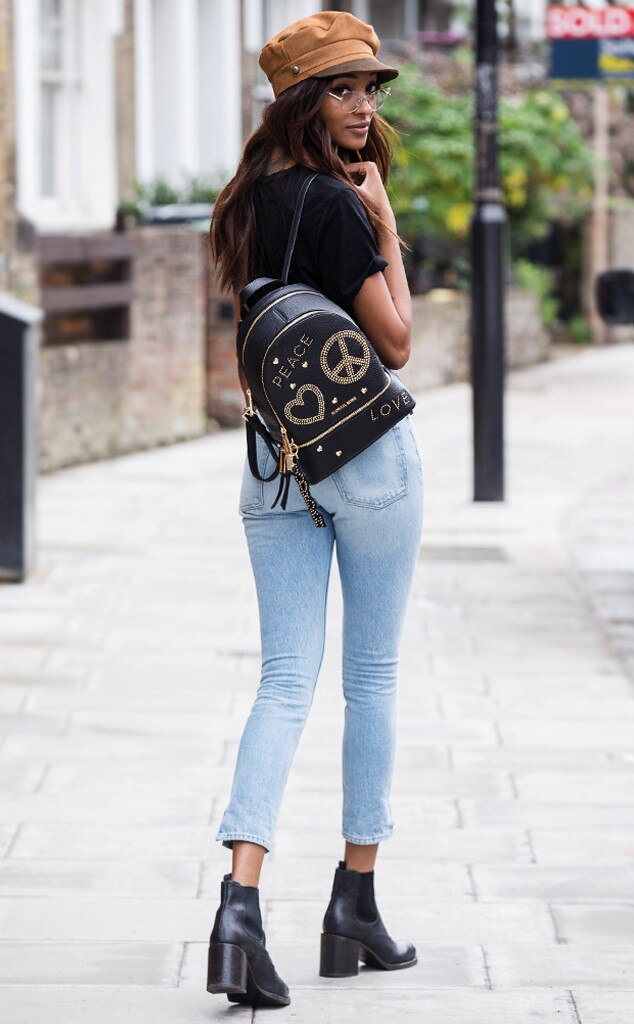 Jourdan Dunn is turning up the fashion week heat in her baker boy hat.
The hat, which features a short brim in the front and oversized crown, makes any look effortlessly cool. If you're back in school, add this accessory to your popular kid wardrobe. If you're too cool (or old) for school, this added element will elevate your basic outfit (Think: T-shirt and jeans) into an incognito, influencer-worthy look that will definitely turn heads. 
How do we know? Well, after seeing Jourdan, Bella Hadid and runway model Xim Xie wear the same hat three different ways, it was clear that this accessory is made for It Girls everywhere. It's fun, wearable and ultra cool.
Thinking about how your going to wear the new fall trend? Get Jourdan, Bella and Xim's look for less below! 
Follow @stylecollective for updates on all things Fashion Week at E!
RELATED ARTICLE: Gigi Hadid's Jumpsuit Is the Most Comfortable Fall Trend Yet
Sumber: http://www.eonline.com
Eonline
Tags: #Eonline