How Selena Gomez Made the Hair Scrunchie Cool Again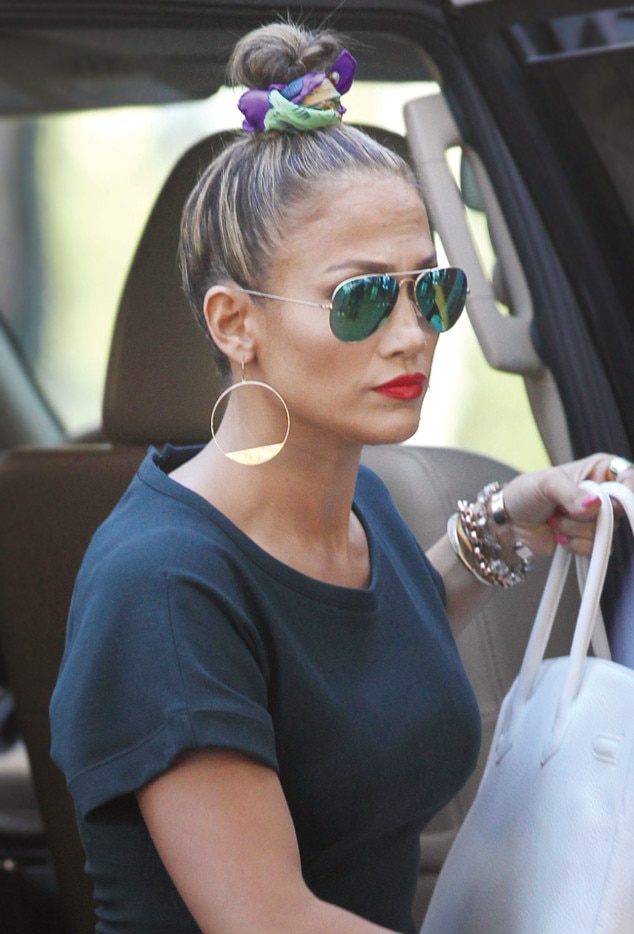 Scrunchies are so '90s…which explains why they're coming back.
Like the crop tops and slip dresses made famous by a young Kate Moss, the oversized, fabric-wrapped hair bands made popular by the likes of Michelle Tanner and Lisa Turtle live on—whether you like it or not.
It's true—they look dated, lacking the clean lines or indiscreet material to modernize your hairstyle. But they are a throwback—like an oversized denim jacket or mom jeans—and, therefore, have re-emerged as trendy once again. The way you style them, however, makes all the difference.
For inspiration, we turned to celebs like Selena Gomez, Jennifer Lopez and Bella Hadid, who fearlessly wore the trend with ease. Of course, we don't have glam squads on hand to help us with our hair. So, we re-imagined their looks for the individual with little time, money and, well, skill. Because we all deserve to look celeb status…even when wearing a scrunchie!
RELATED ARTICLES: Here's a Fishtail Braid You Can Actually Do
RELATED ARTICLES: 20 Beauty Lessons We've Learned From Kylie Jenner
Sumber: http://www.eonline.com
Eonline
Tags: #Eonline