Idris Elba, Kate Winslet lift 'Mountain Between Us'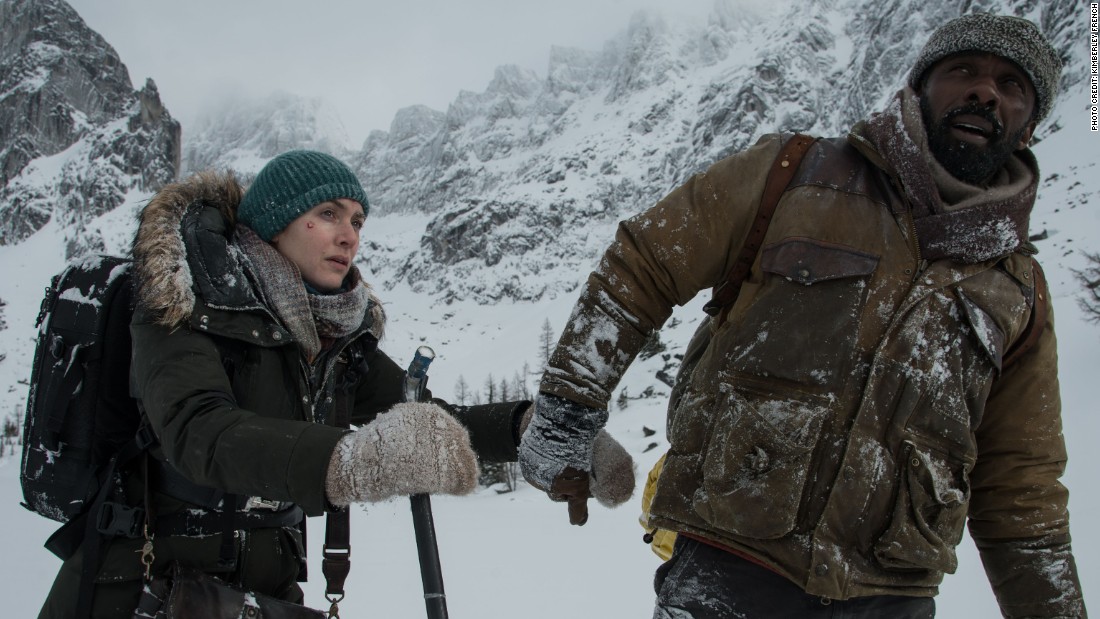 Director Hany Abu-Assad (a Palestinian filmmaker, twice Oscar nominated for best foreign-language film) does what he can to sustain the suspense, striking a reasonable balance between prolonging and heightening their ordeal and finding quieter moments that allow Alex and Ben to get better acquainted — and the audience, in turn, to learn more about them.
To the marginal extent that it works, credit Elba and Winslet, who manage not only to convey determination, fear and bouts of resignation but also possess the sort of innate appeal that makes some of the thinner plot points more palatable.
Again, this has a genuine throwback feel to it, recalling the days when there were plenty of mid-sized studio movies that relied on star power, as opposed to today's stark divide between comic-book blockbusters and art-house-oriented award bait.
If "The Mountain Between Us" can navigate that precipitous chasm, there won't be any mystery as to which two people it will have to thank.
"The Mountain Between Us" premieres Oct. 6 in the U.S. It's rated PG-13.
Sumber: http://rss.cnn.com
World News
Tags: #World News