Indonesian President walks during traffic jam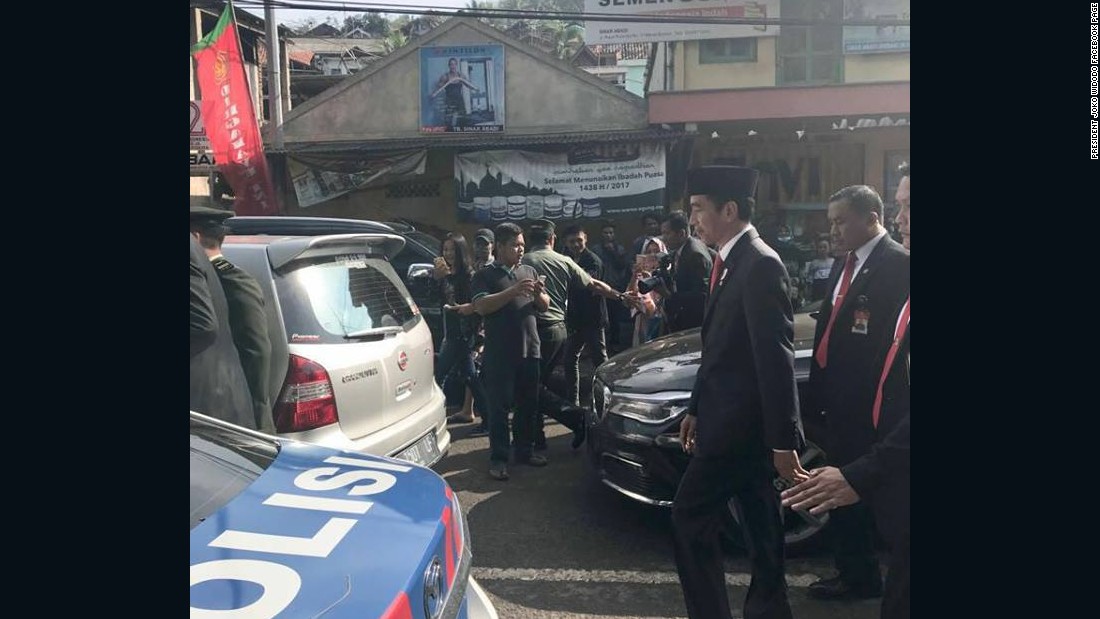 Indonesia is notorious for heavily-congested streets, especially in the capital of Jakarta, where short drives can take hours.
The traffic was too congested even for motorcycles, which are popular in the city.
"I might have taken a motorcycle if only it could pass, and I would not have become this tired," Widodo told state media.
Luckily, the President was in good spirits and did not seem to mind the afternoon stroll.
"It is only 3 kilometers. I am used to walking that far. It is all right, although it made me sweat because I wore a suit," he said.
Sumber: http://rss.cnn.com
World News
Tags: #World News