Jessie James Decker Reveals Eric Decker Gave Her a Christmas Card for Mother's Day in Hilarious Eric dan Jessie Sneak Peek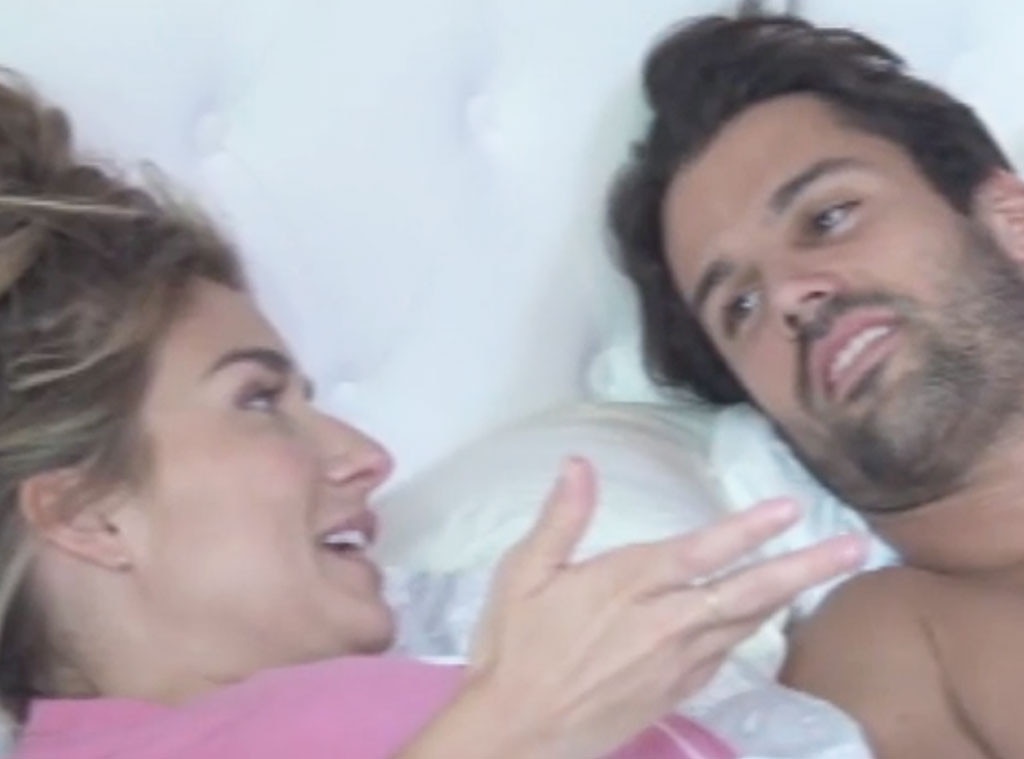 Uh-oh! Eric Decker may be in the dog house! 
On this week's episode of Eric & Jessie, Eric and Jessie James Decker are celebrating Father's Day and their fourth wedding anniversary but Eric has a bad track record for celebrations. 
"See in my family, birthday's, anniversary's, holiday's—we do it up to the nines," Jessie explains. "Eric didn't have that growing up. That wasn't like a thing, so he's still catching on."
Although Jessie is still getting used to his ways, she will never let him live down the infamous 2017 Mother's day incident. "For Mother's day you didn't get me anything," Jessie shares. "What are you talking about?" Eric asks her. 
"I got you a card," Eric reveals. But Jessie seems to have a different memory of the day. "You gave me a Christmas card on Mother's Day," she shares. Of course, Eric has the perfect excuse. "It was like an all around card," the football star claims. 
What exactly is an all around card? Yeah, Jessie's not buying it either. "The front was a red ribbon around it," Jessie recalls. "Yes, like Valentine's or Mother's Day," Eric tries to convince his wife. 
And it gets worse. "You could see where it said 'Happy Holidays' and you scratched it out," Jessie claimed. "You wrote 'Happy Mother's Day' with a smiley face."
"You said 'Don't worry about it,'" Eric reminds her. "Don't you know when a woman says don't worry about it they really want you to get a card," Jessie jokes. When will men ever learn?!
Catch the hilarious moment in the clip above! 
Sumber: http://www.eonline.com
Eonline
Tags: #Eonline