Jimmy Fallon Plays a This Is Us Sound Guy Who Can't Stop Crying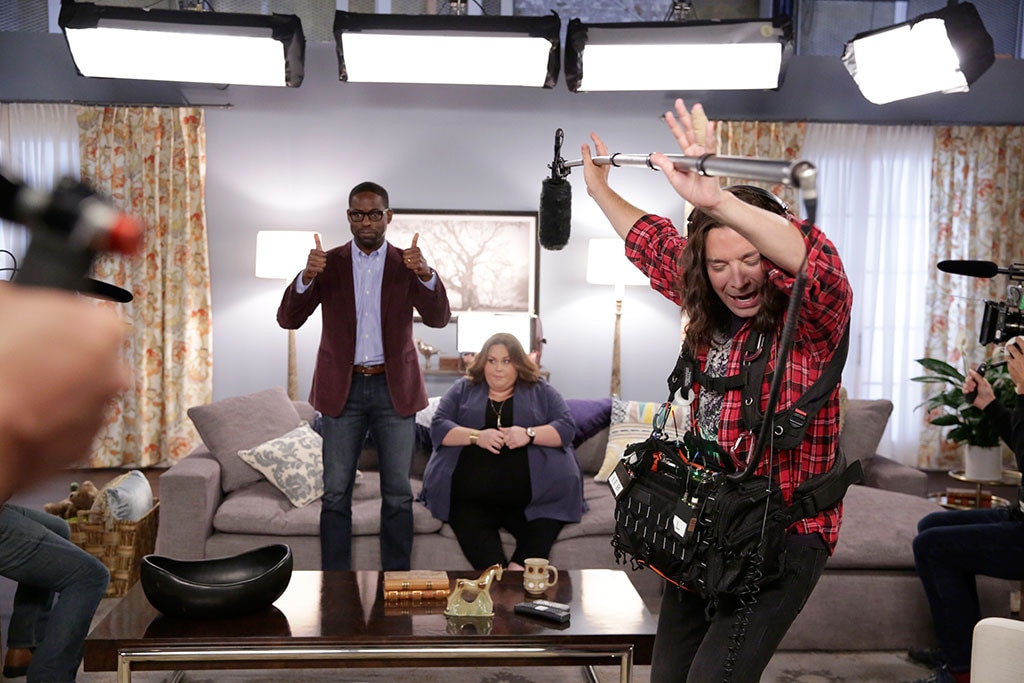 There was no shortage of tears behind the scenes of this set. 
In a newly minted sketch by Jimmy Fallon, the Tonight Show host gave his best impression of what a sound guy on the set of This Is Us might struggle with. As fans of the hit series understand well, the show has a way of inciting some tears unexpectedly. 
Well, even Jimmy Dave the Sound Guy had a tough time holding back during an emotional scene between Kate (Chrissy Metz) and her brother, Randall (Sterling K. Brown).
As are many scenes on the show, this one was emotionally heavy as Kate confided in Randall, blaming herself for their father's death. "I'm the reason that dad died and you know it," she told him. However, the poignant moment was interrupted by the sound of mysterious sobs. Turns out, Dave couldn't keep it together. 
Take after take—upwards of 21 of them—Dave broke out into weeping, interrupting the actors and causing them to break character.
"Hey man, I know that this is an emotional scene and whatnot, but I really need you to pull it together," Brown told him politely. 
However, the stars' patience started to wane as Dave's sobs hilariously escalated. "Is this real?" Metz asked before getting up and walking away.
"Someone's a diva. Uh-oh. This one's going to be in the papers. You're the reason dad died," Fallon retorted in character. 
Soon, the entire group spiraled into a crying fit. "We all cry. There's no shame in it," Metz comforted everyone in a crying circle. "This is…us."
Check out the clip above to see who makes a cameo!
Sumber: http://www.eonline.com
Eonline
Tags: #Eonline