Kendall Jenner and A$AP Rocky Step Out for Date Night in Los Angeles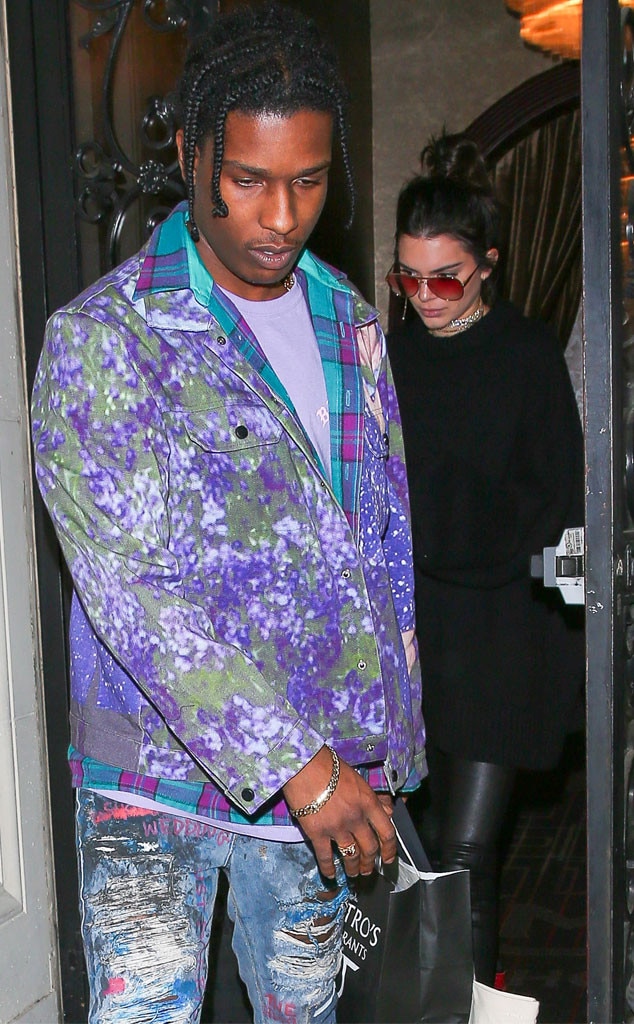 Kendall Jenner and A$AP Rocky fit in a date night before the holidays.
The Keeping Up With the Kardashians star and rapper were spotted leaving Mastro's in Los Angeles Thursday. Kendall looked chic in an all-black ensemble and aviator sunglasses, while A$AP was dressed in bright colors, opting for a purple, teal and green palette.
An eyewitness tells E! News that the duo arrived for dinner in Kendall's Ferrari, but he proved to be quite the gentleman when he "walked out first and held the door for her and led the way." Although Kendall has never commented on her love life, it has been clear that she and A$AP have been growing closer over the past year. E! News previously reported that Kendall and the rapper aren't exclusive. In fact, she's been playing the field.
"Kendall is seeing a few people, and she's not exclusive with anyone at the moment," the insider told us. "She's been going back and forth for a while with both Jordan [Clarkson] and A$AP Rocky."
Despite the back-and-forth, a separate source also dished to us that Kendall would be open to becoming an exclusive item. "They've been on and off for close to a year but have been hanging out with each other more lately," the source said. "She likes him, and he likes her. She is open to dating him exclusively."
Kendall and A$AP also have been spotted clubbing together, as well as leaving said clubs together, so these two spend plenty of time with each other. That being said, our eyewitness added, "They certainly have been spending more time together so it must be getting serious between them."
We'll just have to wait and see what happens in the New Year!
Sumber: http://www.eonline.com
Eonline
Tags: #Eonline