Kendall Jenner is 'superdifferent' from her sisters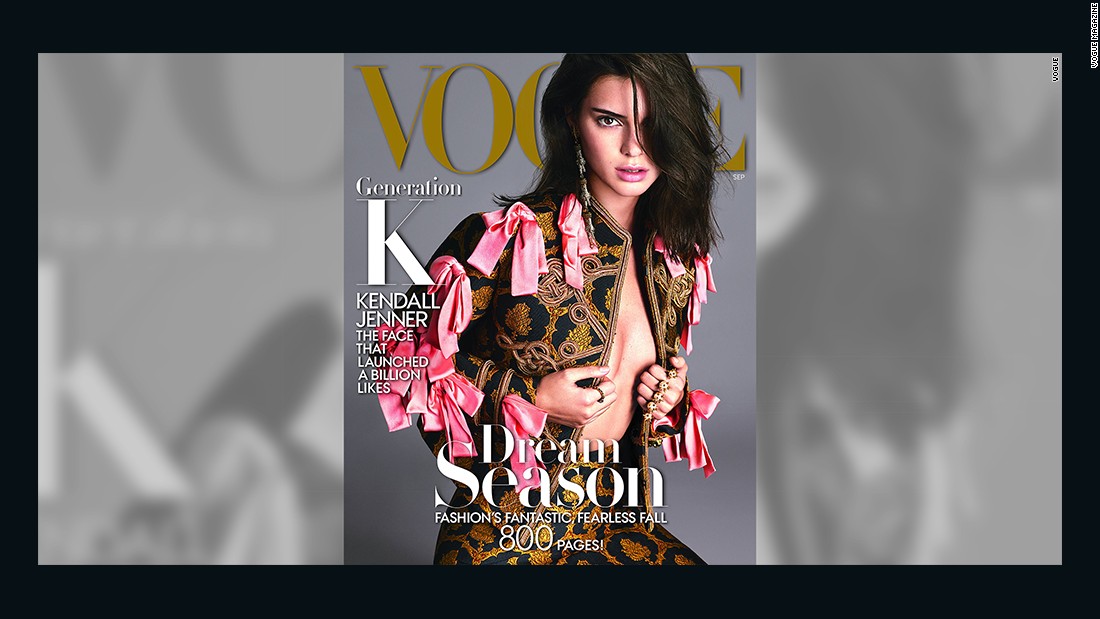 In a scant two years, Jenner has made big moves in the industry by walking in shows for major designers and landing an Estée Lauder contract.
Jenner said it was obvious from early on that she was unlike her youngest sister, Kylie, and older siblings Kourtney, Kim and Khloe Kardashian.
"I remember crying in my bedroom about the fact that Kylie had so many friends and I didn't," she said.
Instead, she described herself as more like her athletic father. Identifying so much with her parent as former Olympian Bruce Jenner proved to be a challenge when she transitioned to become Caitlin Jenner, Kendall told Vogue.
"It's superironic to think about now, but it's something I can thank my dad for: how much of a tomboy I was," she said. "That's why I think the whole thing—her transition—was really hard for me, because I was like, 'But you taught me everything tomboy!'"
Not that she didn't have some idea.
Jenner said that when she was younger, she and sister Kylie suspected their father was cheating on their mother, Kris Jenner, because they found wigs and nail polish that did not belong to their mom.
Jenner said she even happened upon her father dressed as a woman early one morning.
"My dad was coming down the stairs in, like, a wig and makeup and shoes—the full nine," Jenner said. "And she didn't see me. I literally froze."
Jenner, who was just 11 when her family began starring in "Keeping Up With The Kardashians," hailed her sisters for their strength in dealing with the negatives which accompany life in the spotlight. She said "Obviously, my success came after my sisters' — I got to see all of their mistakes and watch out for them."
"One of the best lessons I ever learned from my sisters is not to take everything so seriously," Jenner said. "Just leave it alone — it will pass in a week."
The issue of Vogue with Jenner on the cover goes on sale August 23.
Sumber: http://rss.cnn.com
World News
Tags: #World News