Kim Kardashian Calls Rob dan Blac Chyna's Relationship "Unstable" After Couple Has Fight dan Rob Deletes Instagram Pics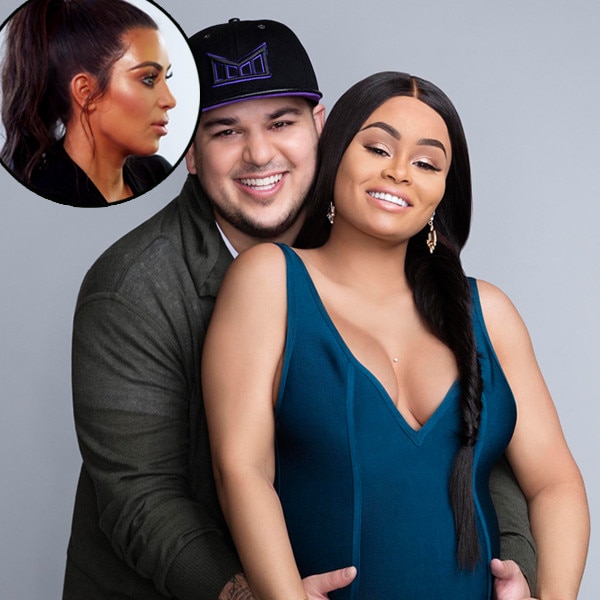 Kim Kardashian is sounding off on Rob Kardashian and Blac Chyna's relationship!
On this Sunday's Keeping Up With the Kardashians, rumors about a split between Rob and Chyna surface so Kim's tries to find out what's really going on with the couple.
"Wait, what's going on with my brother?" Kim asks Scott Disick in the clip above. "He just deleted all of the pictures of Chyna and everywhere in the media it says they're broken up."
"Oh f–k!" Scott replies.
Kim then tries to call Rob, but he doesn't answer, so she decides to call Chyna to see what's happening.
"I've been trying to get a hold of my brother and he's totally MIA, oh and then he deleted all of his Instagrams like a lunatic!" Kim tells Chyna.
"Yeah he does stuff for a reaction," Chyna says.
She then explains that when Rob recently told her about his new business venture, she gave him her honest opinion and he got "upset" with her and the two had an argument. Chyna tells Kim that she thinks Rob is doing this so he can get out of going to his grandmother MJ's birthday party in San Diego.
"Honestly I think he doesn't want to go to MJ's birthday party on Tuesday," Chyna says. "And I feel like that's what this is about."
Watch the video above to find out what else Chyna said about Rob's behavior and see Kim and Scott's reaction!
Sumber: http://www.eonline.com
Eonline
Tags: #Eonline