Kim Kardashian Freaks Out Over Unflattering Bikini Photos on Mexican Vacation: "I Literally Don't Look Like This!"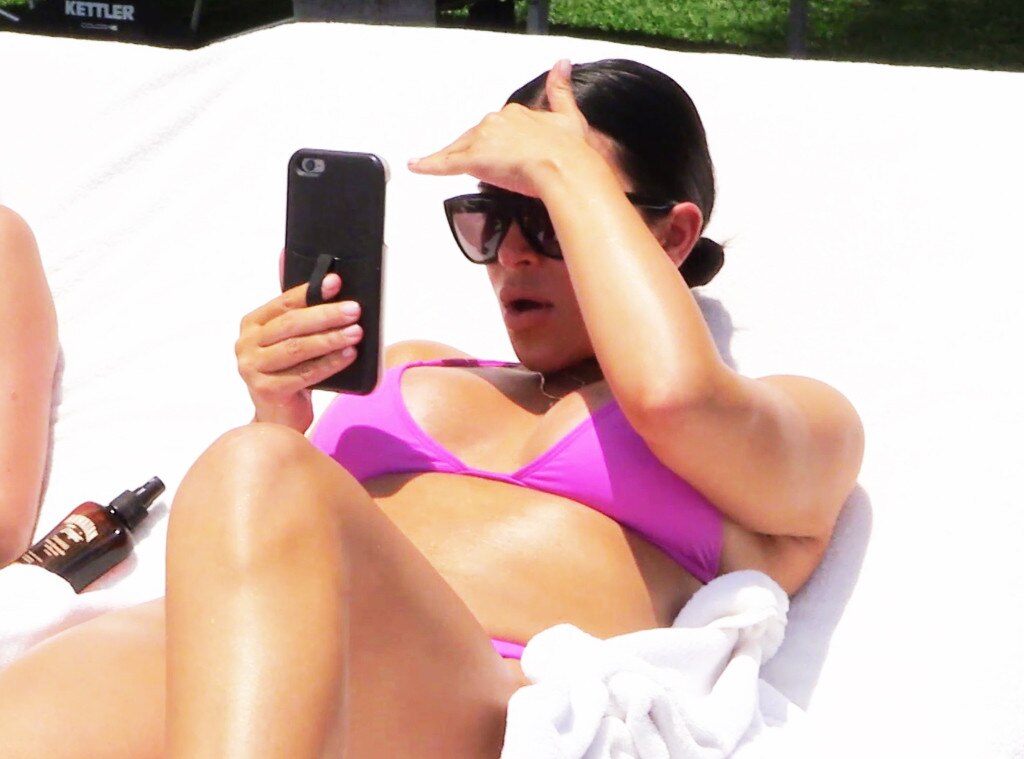 Kim Kardashian is having a terrible, horrible, no good, very bad vacation.
In this sneak peek from Sunday's all-new episode of Keeping Up With the Kardashians, the 36-year-old freaks out after discovering unflattering paparazzi photos of herself online while laying out in Mexico during Kourtney Kardashian's girls-only birthday getaway.
"Like, I don't get it!" Kim exclaims after her assistant Stephanie Sheppard shows her the pictures on her phone. "Like, I literally don't look like this!"
She later explains, "I'm already having this anxiety attack over security, and I'm already just on high alert and now paparazzi's found us…I'm doing all the steps to try to be as private and discreet as possible and then you take pictures."
She continues, "And, if they're not perfect, people just body shame and criticize you. For people just to think that's OK is so frustrating."
With her relaxing day already ruined, Kim eventually storms back inside the house. "I need to untag myself in everything," she announces. "I'm literally going to go back inside and just start untagging."
Check it out in the clip above!
Sumber: http://www.eonline.com
Eonline
Tags: #Eonline