Lena Dunham's Trainer Tracy Anderson Shares Her Stress-Relieving Secrets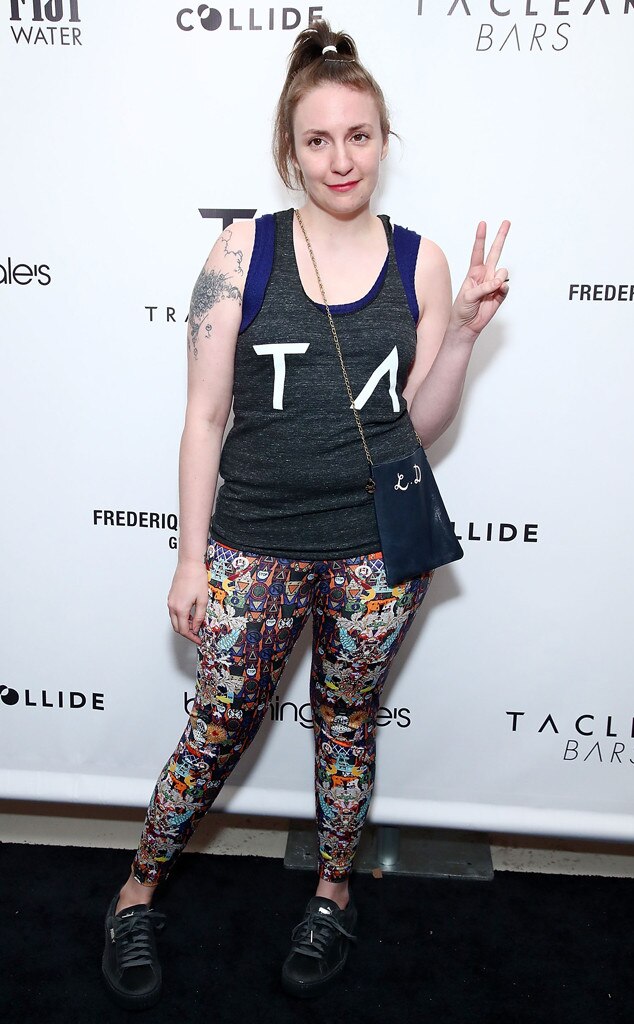 Lena Dunham has a pretty great reason for hitting the gym. And as you might expect from the woman who uses her platform to celebrate all forms of the female body, it doesn't involve feeling good in a new pair of yoga pants. 
Her trainer, fitness guru Tracy Anderson, applauded the Girls creator for her approach to working out, sharing Lena's important message with E! News. 
"First of all, Lena is the nicest person—probably on the planet—so all of my trainers just love to work with her," Tracy said while attending the 2nd anniversary party for the star's Lenny Letter, cohosted by Cole Haan. "But she also shows up for her health, so sometimes she trains with me and sometimes she doesn't."
So what does doing it for your health really mean? Isn't that what we're all in it for?
According to Tracy, it's about prioritizing the state of your mind and body, without a preoccupation with physical appearance. It also means maintaining a positive mindset and self-awareness while you're exercising.
"For [Lena], her message is more part of the solution than part of the problem," Tracy explained. "It's like: 'I'm a woman, I have a period, I have hormones and sometimes I have roadblocks in my health. I'm going to listen to my body and do what feels good when, and the whole time through all of it, I'm going to feel beautiful. I'm also going to feel smart, I'm going to feel present and I'm going to feel whole.'"
Tracy says this kind of a strong relationship with yourself is essential to a happier, healthier life, and that dealing with stress physically is one way to facilitate that internal bond. She explained that with the right kind of exercise, you find balance. This can lead to better relationships with the people around you.
"You have to be able to process stress," she said. "If you don't process stress physically, you can be more erratic or chaotic and then you can't slow yourself down to think things through properly."
Leave it to Lena to make the benefits of working out look this good without even trying. 
RELATED ARTICLE: Gwyneth Paltrow Says Exercise Can Help Your Sex Life—Here's Why
Sumber: http://www.eonline.com
Eonline
Tags: #Eonline