'Luke Cage' brings muscle, cool to Marvel's new Netflix series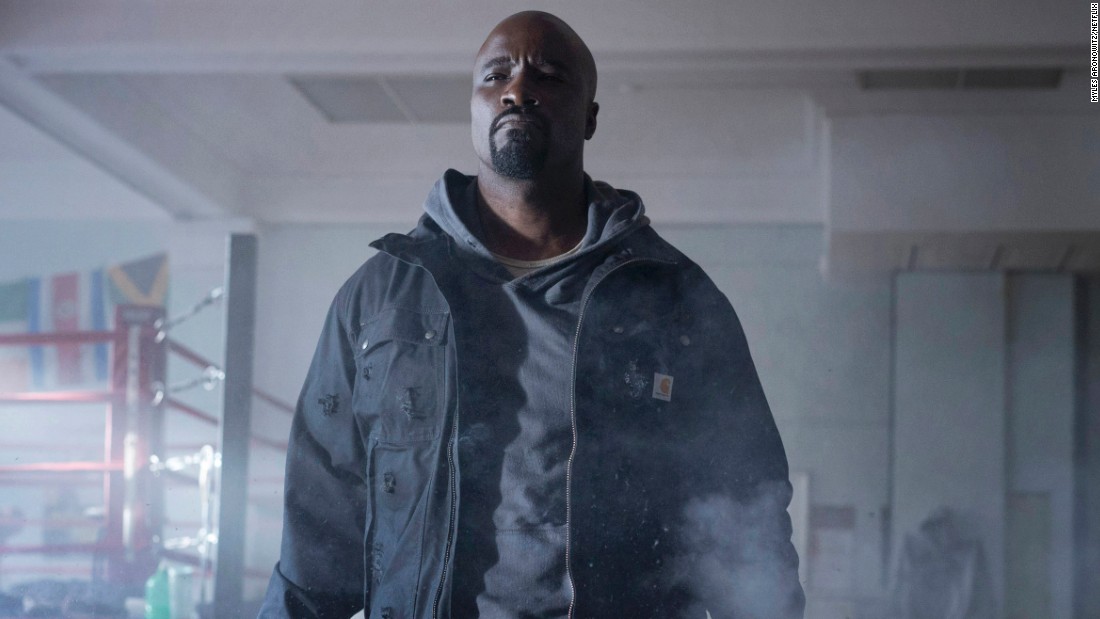 That changes, naturally, thanks to a crooked businessman known as Cottonmouth ("House of Cards'" Mahershala Ali) and his corrupt politician cousin, Mariah (Alfre Woodard) — both culled from the comics, but rendered decidedly more earthbound here in terms of being able to trade punches with Luke.
Indeed, one drawback of these Netflix series has been that these heroes reside in a world populated by street thugs and henchmen (including "Sons of Anarchy's" Theo Rossi as Cottonmouth's enforcer), not super-villains. As a consequence, Luke spends a lot of time tossing hapless thugs through windows, which tends to deliver diminishing returns thrill-wise.
Then again, "Luke Cage" is as much about atmosphere as thrills. The series breezes along at its own pace, eventually bringing in Rosario Dawson in the fifth episode (seven were previewed) as Claire, the character she played in "Daredevil." And the dialogue is generally sharp, giving characters room to do things like bicker about their favorite NBA teams.
While the show is light on special effects, Colter (perhaps best known, before "Jessica Jones," for "The Good Wife") not only oozes charisma but manages to look like a superhero just walking around in a sweatshirt, or even (in rare moments) a jacket and tie.
Dark and serious, Marvel's Netflix series have generally been more satisfying than something like ABC's "Agents of SHIELD," and, in commercial terms, have demonstrated the value of these lesser-known characters — who will eventually unite in team-up series "The Defenders" — especially for a subscription-based service.
Viewed that way, even allowing for its occasional weaker spots, "Luke Cage" looks rock-solid.
"Luke Cage" premieres Sept. 30 on Netflix.
Sumber: http://rss.cnn.com
World News
Tags: #World News