Mayweather vs. McGregor: Worth every penny
Everybody had a right to smell a rat. Mayweather was a boxing champion. McGregor wasn't even a boxer. Mayweather was an athlete with fast fists. McGregor was from a sport where guys usually fought using their feet. Mayweather was out to become the greatest undefeated boxer since Rocky Marciano. McGregor was just about the biggest underdog since Rocky Balboa.
Promoters were paying millions to the opponents. Customers were paying thousands for tickets. TV viewers were shelling out $99.99 for pay-per-view. Bookmakers were laying odds that there was seriously no way Mayweather could lose. Physicians were issuing warnings that McGregor could get seriously hurt.
All were in for quite a surprise.
A boxer vs. a mixed martial artist really was a sort of sport after all. It wasn't ludicrous like Michael Phelps swimming against a shark. It wasn't gross like counting how many hot dogs Joey Chestnut can jam down his throat.
/* global CNN, Modernizr */'use strict';CNN.INJECTOR.executeFeature('video').then(function () {CNN.VideoPlayer.handleUnmutePlayer = function handleUnmutePlayer(containerId, dataObj) {'use strict';var playerInstance,playerPropertyObj,rememberTime,unmuteCTA,unmuteIdSelector = 'unmute_' + containerId,isPlayerMute;dataObj = dataObj || {};if (CNN.VideoPlayer.getLibraryName(containerId) === 'fave') {playerInstance = FAVE.player.getInstance(containerId) || null;} else {playerInstance = containerId && window.cnnVideoManager.getPlayerByContainer(containerId).videoInstance.cvp || null;}isPlayerMute = (typeof dataObj.muted === 'boolean') ? dataObj.muted : false;if (CNN.VideoPlayer.playerProperties && CNN.VideoPlayer.playerProperties[containerId]) {playerPropertyObj = CNN.VideoPlayer.playerProperties[containerId];}if (playerPropertyObj.mute && playerPropertyObj.contentPlayed) {if (isPlayerMute === false) {unmuteCTA = jQuery(document.getElementById(unmuteIdSelector));playerInstance.unmute();if (unmuteCTA.length > 0) {unmuteCTA.removeClass('video__unmute–active').addClass('video__unmute–inactive');unmuteCTA.off('click');rememberTime = 0;if (rememberTime 0) {$vidEndSlate.find('.l-container').html('

');$vidEndSlate.removeClass('video__end-slate–inactive').addClass('video__end-slate–active');}};CNN.autoPlayVideoExist = (CNN.autoPlayVideoExist === true) ? true : false;var configObj = {thumb: 'none',video: 'sports/2017/08/24/boxings-history-of-hype-riddell-pkg.cnn',width: '100%',height: '100%',section: 'domestic',profile: 'expansion',network: 'cnn',markupId: 'body-text_14',adsection: 'const-article-inpage',frameWidth: '100%',frameHeight: '100%',posterImageOverride: {"mini":{"height":124,"width":220,"type":"jpg","uri":"//i2.cdn.cnn.com/cnnnext/dam/assets/170712101719-mayweather-mcgregor-face-off-press-conference-los-angeles-small-169.jpg"},"xsmall":{"height":173,"width":307,"type":"jpg","uri":"//i2.cdn.cnn.com/cnnnext/dam/assets/170712101719-mayweather-mcgregor-face-off-press-conference-los-angeles-medium-plus-169.jpg"},"small":{"height":259,"width":460,"type":"jpg","uri":"//i2.cdn.cnn.com/cnnnext/dam/assets/170712101719-mayweather-mcgregor-face-off-press-conference-los-angeles-large-169.jpg"},"medium":{"height":438,"width":780,"type":"jpg","uri":"//i2.cdn.cnn.com/cnnnext/dam/assets/170712101719-mayweather-mcgregor-face-off-press-conference-los-angeles-exlarge-169.jpg"},"large":{"height":619,"width":1100,"type":"jpg","uri":"//i2.cdn.cnn.com/cnnnext/dam/assets/170712101719-mayweather-mcgregor-face-off-press-conference-los-angeles-super-169.jpg"},"full16x9″:{"height":900,"width":1600,"type":"jpg","uri":"//i2.cdn.cnn.com/cnnnext/dam/assets/170712101719-mayweather-mcgregor-face-off-press-conference-los-angeles-full-169.jpg"},"mini1x1″:{"height":120,"width":120,"type":"jpg","uri":"//i2.cdn.cnn.com/cnnnext/dam/assets/170712101719-mayweather-mcgregor-face-off-press-conference-los-angeles-small-11.jpg"}}},autoStartVideo = false,callbackObj,containerEl,currentVideoCollection = [],currentVideoCollectionId = ",isLivePlayer = false,moveToNextTimeout,mutePlayerEnabled = false,nextVideoId = ",nextVideoUrl = ",turnOnFlashMessaging = false,videoPinner,videoEndSlateImpl;if (CNN.autoPlayVideoExist === false) {autoStartVideo = false;if (autoStartVideo === true) {if (turnOnFlashMessaging === true) {autoStartVideo = false;containerEl = jQuery(document.getElementById(configObj.markupId));CNN.VideoPlayer.showFlashSlate(containerEl);} else {CNN.autoPlayVideoExist = true;}}}configObj.autostart = autoStartVideo;CNN.VideoPlayer.setPlayerProperties(configObj.markupId, autoStartVideo, isLivePlayer, mutePlayerEnabled);CNN.VideoPlayer.setFirstVideoInCollection(currentVideoCollection, configObj.markupId);videoEndSlateImpl = new CNN.VideoEndSlate('body-text_14');/*** Finds the next video ID and URL in the current collection, if available.* @param currentVideoId The video that is currently playing* @param containerId The parent container Id of the video element*/function findNextVideo(currentVideoId) {var i,vidObj;if (currentVideoId && jQuery.isArray(currentVideoCollection) && currentVideoCollection.length > 0) {for (i = 0; i 0) {videoEndSlateImpl.showEndSlateForContainer();}}}callbackObj = {onPlayerReady: function (containerId) {CNN.VideoPlayer.reportLoadTime(containerId);CNN.VideoPlayer.handleInitialExpandableVideoState(containerId);CNN.VideoPlayer.handleAdOnCVPVisibilityChange(containerId, CNN.pageVis.isDocumentVisible());if (Modernizr && !Modernizr.phone && !Modernizr.mobile && !Modernizr.tablet) {var containerClassId = '#' + containerId;if (jQuery(containerClassId).parents('.js-pg-rail-tall__head').length) {videoPinner = new CNN.VideoPinner(containerClassId);videoPinner.init();} else {CNN.VideoPlayer.hideThumbnail(containerId);}}},/** Listen to the metadata event which fires right after the ad ends and the actual video playback begins*/onContentEntryLoad: function(containerId, playerId, contentid, isQueue) {CNN.VideoPlayer.showSpinner(containerId);},onContentMetadata: function (containerId, playerId, metadata, contentId, duration, width, height) {var endSlateLen = jQuery(document.getElementById(containerId)).parent().find('.js-video__end-slate').eq(0).length;CNN.VideoSourceUtils.updateSource(containerId, metadata);if (endSlateLen > 0) {videoEndSlateImpl.fetchAndShowRecommendedVideos(metadata);}},onAdPlay: function (containerId, cvpId, token, mode, id, duration, blockId, adType) {clearTimeout(moveToNextTimeout);CNN.VideoPlayer.hideSpinner(containerId);if (Modernizr && !Modernizr.phone && !Modernizr.mobile && !Modernizr.tablet) {if (typeof videoPinner !== 'undefined' && videoPinner !== null) {videoPinner.setIsPlaying(true);videoPinner.animateDown();}}},onContentPlay: function (containerId, cvpId, event) {var playerInstance,prevVideoId;/** When the video content starts playing, inject analytics data* for Aspen (if enabled) and the companion ad layout* (if it was set when the ad played) should switch back to* epic ad layout. onContentPlay calls updateCompanionLayout* with the 'restoreEpicAds' layout to make this switch*/if (CNN.companion && typeof CNN.companion.updateCompanionLayout === 'function') {CNN.companion.updateCompanionLayout('restoreEpicAds');}clearTimeout(moveToNextTimeout);CNN.VideoPlayer.hideSpinner(containerId);if (CNN.VideoPlayer.getLibraryName(containerId) === 'fave') {playerInstance = FAVE.player.getInstance(containerId) || null;} else {playerInstance = containerId && window.cnnVideoManager.getPlayerByContainer(containerId).videoInstance.cvp || null;}prevVideoId = (window.jsmd && window.jsmd.v && (window.jsmd.v.eVar18 || window.jsmd.v.eVar4)) || ";if (playerInstance && typeof playerInstance.reportAnalytics === 'function') {if (prevVideoId.length === 0 && document.referrer && document.referrer.search(//videos//) >= 0) {prevVideoId = document.referrer.replace(/^(?:http|https)://[^/]/videos/(.+.w+)(?:/video/playlists/.*)?$/, '/video/$1');if (prevVideoId === document.referrer) {prevVideoId = ";}}playerInstance.reportAnalytics('videoPageData', {videoCollection: currentVideoCollectionId,videoBranding: CNN.omniture.branding_content_page,templateType: CNN.omniture.template_type,nextVideo: nextVideoId,previousVideo: prevVideoId,referrerType: ",referrerUrl: document.referrer});}if (Modernizr && !Modernizr.phone && !Modernizr.mobile && !Modernizr.tablet) {if (typeof videoPinner !== 'undefined' && videoPinner !== null) {videoPinner.setIsPlaying(true);videoPinner.animateDown();}}},onContentReplayRequest: function (containerId, cvpId, contentId) {if (Modernizr && !Modernizr.phone && !Modernizr.mobile && !Modernizr.tablet) {if (typeof videoPinner !== 'undefined' && videoPinner !== null) {videoPinner.setIsPlaying(true);var $endSlate = jQuery(document.getElementById(containerId)).parent().find('.js-video__end-slate').eq(0);if ($endSlate.length > 0) {$endSlate.removeClass('video__end-slate–active').addClass('video__end-slate–inactive');}}}},onContentBegin: function (containerId, cvpId, contentId) {CNN.VideoPlayer.mutePlayer(containerId);if (CNN.companion && typeof CNN.companion.updateCompanionLayout === 'function') {CNN.companion.updateCompanionLayout('removeEpicAds');}CNN.VideoPlayer.hideSpinner(containerId);clearTimeout(moveToNextTimeout);CNN.VideoSourceUtils.clearSource(containerId);jQuery(document).triggerVideoContentStarted();},onContentComplete: function (containerId, cvpId, contentId) {if (CNN.companion && typeof CNN.companion.updateCompanionLayout === 'function') {CNN.companion.updateCompanionLayout('restoreFreewheel');}navigateToNextVideo(contentId, containerId);},onContentEnd: function (containerId, cvpId, contentId) {if (Modernizr && !Modernizr.phone && !Modernizr.mobile && !Modernizr.tablet) {if (typeof videoPinner !== 'undefined' && videoPinner !== null) {videoPinner.setIsPlaying(false);}}},onCVPVisibilityChange: function (containerId, cvpId, visible) {CNN.VideoPlayer.handleAdOnCVPVisibilityChange(containerId, visible);}};if (typeof configObj.context !== 'string' || configObj.context.length 0) {configObj.adsection = window.ssid;}CNN.autoPlayVideoExist = (CNN.autoPlayVideoExist === true) ? true : false;CNN.VideoPlayer.getLibrary(configObj, callbackObj, isLivePlayer);});/* videodemanddust is a default feature of the injector */CNN.INJECTOR.scriptComplete('videodemanddust');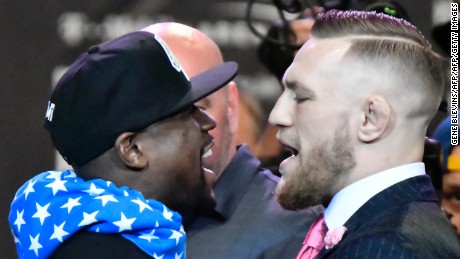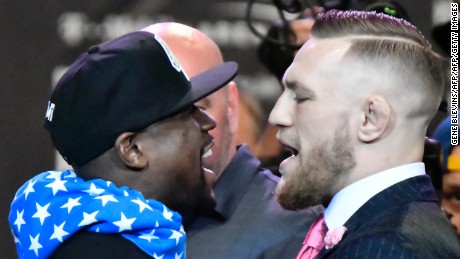 JUST WATCHED

Behind the history of hype in boxing
MUST WATCH
{"@context": "https://schema.org","@type": "VideoObject","name": "Behind the history of hype in boxing","description": "Ahead of the Mayweather-McGregor fight, World Sport's Don Riddell discusses boxing's history of hype.","thumbnailURL": "http://i2.cdn.cnn.com/cnnnext/dam/assets/170712101719-mayweather-mcgregor-face-off-press-conference-los-angeles-large-169.jpg","image": "http://i2.cdn.cnn.com/cnnnext/dam/assets/170712101719-mayweather-mcgregor-face-off-press-conference-los-angeles-large-169.jpg","duration": "PT3M3S","uploadDate": "2017-08-28T01:07:31Z","contentUrl": "http://www.cnn.com/videos/sports/2017/08/24/boxings-history-of-hype-riddell-pkg.cnn","url": "http://www.cnn.com/videos/sports/2017/08/24/boxings-history-of-hype-riddell-pkg.cnn","embedUrl": "http://fave.api.cnn.io/v1/fav/?video=sports/2017/08/24/boxings-history-of-hype-riddell-pkg.cnn&customer=cnn&edition=domestic&env=prod"}
Sumber: http://rss.cnn.com
World News
Related
Tags: #World News