Miranda Kerr's Surprising Solution to Pimples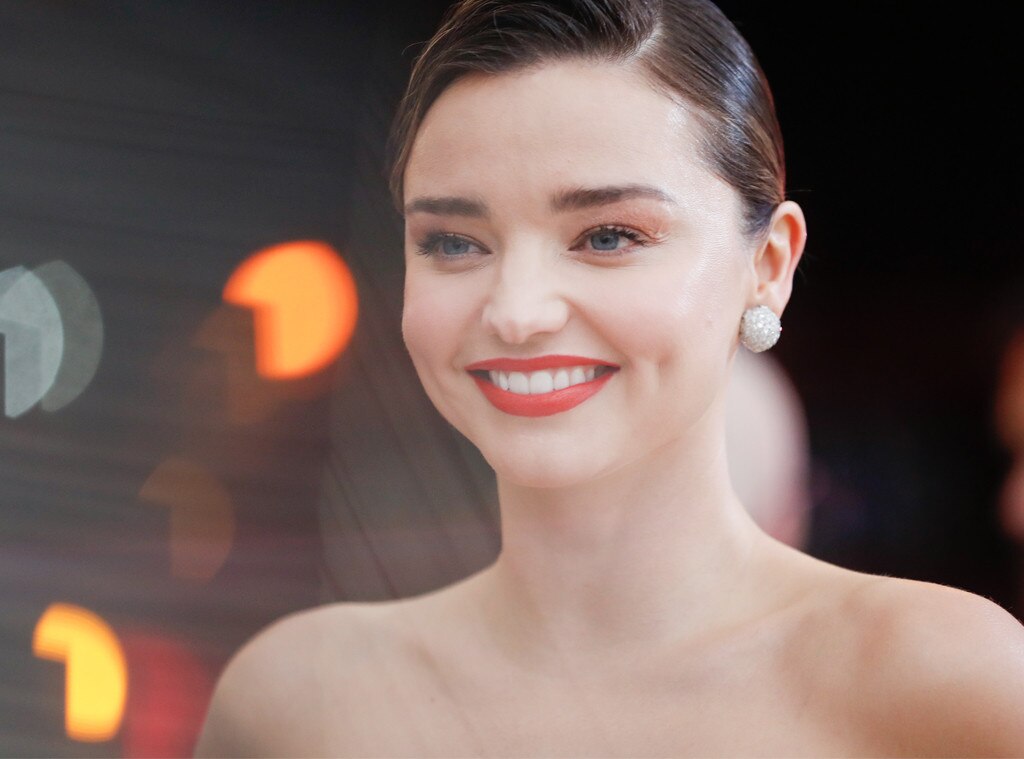 Being a model requires near-perfect skin. 
Sure, almost every shoot or runway includes talented beauty professionals, but makeup has its limitations. A radiant complexion is the foundation of any standout beauty look. Therefore, it's not surprising that Miranda Kerr has a solution to breaking out. The newlywed and owner of Kora Organics revealed that oil is the cure.
"If I'm having a breakout, I like to balance the pH of my skin with my Noni Glow Oil," she told Teen Vogue. "I find that that really helps, even with treating it overnight. I put it on after cleansing, misting, exfoliating, and moisturizing — I'll use my Exfoliating Cream every second night, too."
Now, if you're surprised, we get it. When oil has been seen at the root of the problem for so long, it's hard to imagine putting even more oil on your face. It's seems like this solution would make your breakout worse, right? Well, according to Miranda, this is a popular misconception. 
"I've noticed that a lot of my customers in America tend to be afraid of them, but they're such a good source of vitamins," she said.
Wait, before you lather your face in oil, there's a reason why the Kora Organics face oil may work on breakouts. Its effectiveness lies within in ability to balance pH levels of the skin. On top of your face is a thin coating, referred to as the acid mantle. This layer consists of sebum secreted from your facial glands and mixes with acids from your sweat glands, determining the acidity of your face. Skin that is too alkaline, meaning below the normal acidity level, is more susceptible to acne. By balancing the pH level, you'll increase the acidity in your skin, helping it to better fight breakouts. 
We've also learned that many people with oily skin tend to opt for stronger cleansers that strip the skin. Leaving the face dry, skin starts to overproduce oil as a means of hydration. This also leads to breakouts. 
Pro tip: If you have oily skin, double cleansing with an oil-based cleanser and a face wash may help to regulate oil production. The oil-based cleanser will clear out the dirt and grime, without removing your natural oils. 
Check out the products that will help you balance your pH and fight breakouts below! 
Before you put on your new face oil, don't forget to cleanse with a gentle cleanser and exfoliate!
When it comes to skin there isn't a one-size-fits-all option, so the best solution is usually to seek out a skin-care professional that can recommend products specifically for your skin. 
Sumber: http://www.eonline.com
Eonline
Tags: #Eonline