Mischa Barton Determined to "See Real Justice Happen" in Ongoing "Revenge Porn" Case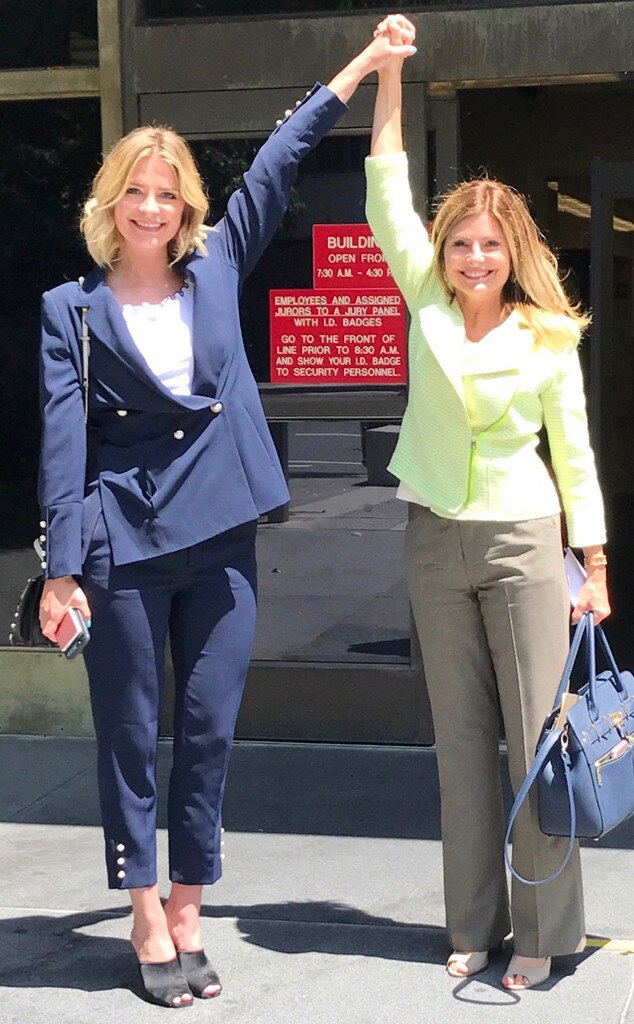 Mischa Barton isn't giving up on justice anytime soon.
On Thursday afternoon, The O.C. star was prepared to testify in a Los Angeles courtroom to resume the twice continued revenge porn court hearing involving her ex Adam Spaw.
E! News can confirm, however, that the judge granted a continuance after the defendant's attorney claimed he was recently admitted into the hospital and needed to have surgery this morning. Adam's lawyer also told the judge that if her client could have attended today, he would've denied the claims that Mischa's alleging. 
"I'm very proud to represent Mischa Barton who is fighting this revenge porn case for about six months now and she is here today and was prepared to testify," Mischa's attorney Lisa Bloom said in a press conference after court. "For the third time, the defendant had a medical excuse and asked for a continuance so the judge granted the continuance. The hearing did not go forward."
According to Lisa, the defense team also asked for a gag order in this case. The judge ultimately denied the ask. A new hearing is scheduled for November 8 where Mischa will be able to appear by phone to share her side of the story.
"I'm going to see this case through to the end," Mischa told reporters after court. "I am very happy with what the judge has decided today."
She added, "I think it's important that we just see real justice happen here in this case."
Earlier this summer, Mischa had a courtroom victory when a judge ruled that her ex must return all explicit materials back to her and not release any of them. Both parties also agreed to a no-contact clause where they must remain at least 100 yards from one another.
As for how this case began, the actress alleged this past March that she may be the victim of a term called "revenge porn."
"Mischa has always maintained that these images were obtained without her knowledge and consent and that's clearly a violation of the law," Lisa told E! News after court today. "That's why she's fighting this case. It's a form of domestic abuse and the judge has already ruled that. And Mischa wants everybody to know, and I want everybody to know, that if you are a victim of revenge porn you can go into court and get orders to protect you."
Sumber: http://www.eonline.com
Eonline
Tags: #Eonline