Nicole Kidman's Skin-Care Tips Involve Sunscreen and Smiles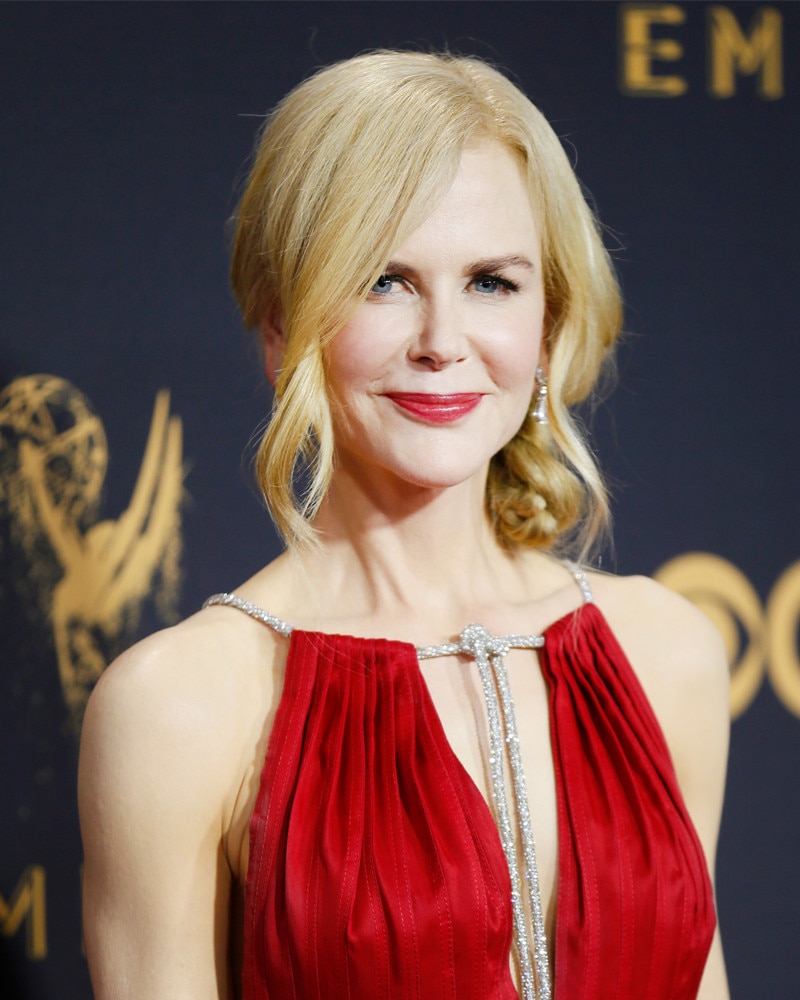 No matter how hard you try, you cannot avoid aging, and according to Nicole Kidman, you shouldn't try to.
The Big Little Lies actress, who recently turned 50, is using her new title as an ambassador for Neutrogena to address the pressure that women, in and out of Hollywood, feel to look young. 
"You want to have beautiful, healthy-looking skin and that's what I think most women would desire," the red carpet pro told E! News. "And, as much as we talk about anti-aging, it's more that I want to feel vibrant."
Although you can't freeze time or turn back the clock, the star recommends focusing on being healthy. "We all know women are having children later in life. So they need to be healthy and strong for their children. It's really important," she said just days before dedicating her "Outstanding Lead Actress" Emmy Award to husband, Keith Urban, and daughters Sunday and Faith. 
As a mother, she's extending this self-love lesson, teaching her girls that beauty is about "being strong and healthy, and feeling good inside so you can feel good outside."
Feeling good inside out, which the star characterizes as vibrancy, is a much more achievable goal than looking young. Vibrancy takes energy and happiness into account, all of which play a role in the actor's skin-care regimen. After E! News host Melanie Bromley asked Nicole for a skin-care tip, she replied, "I really believe in exercising. I grew up with the dad who would make us work out."
But, of course, beauty products play a role as well. "Take care of your skin—that is number one. So sunscreen and moisture," she suggested. And, of course, Neutrogena Rapid Wrinkle Repair Cream. "Also, I just think love. Good love, slightly harder to get, is a really nourishing thing."
If you still want to look young, Nicole has a quick fix: "My husband always says it a smile. It's such a great thing, because it is so youthful."

Sumber: http://www.eonline.com
Eonline
Tags: #Eonline