Outsider party looks to upstage Japan's Abe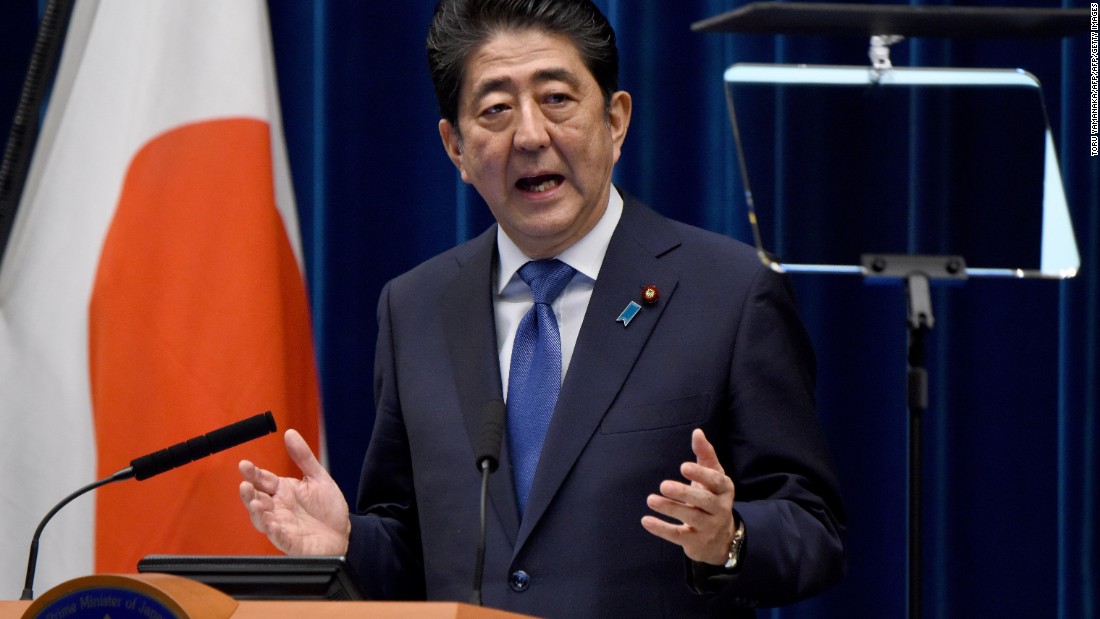 However, the rise of the New Hope Party on the national stage makes it harder to predict the result, which could now become a referendum on the Prime Minister himself.
Upstart governor's influence
Abe has said that the election will be "very tough" for his ruling Liberal Democratic Party (LDP), and the question of whether it can hold a majority of seats as the ruling coalition party is a focus of attention in this election.
"In theory, Abe has more than a year left (in office), but he is aware of the fact that his support levels are unlikely to improve much more," said Koichi Nakano, a professor of Japanese politics at Tokyo's Sophia University.
A recent pre-election poll shows 13% of respondents would vote for candidates from Party of Hope, down from 19% at the end of September when Abe dissolved parliament.
By contrast, the LDP have the support of over 30% of respondents in the poll by the Yomiuri Shimbun newspaper.
Security front and center
In calling the early election, analysts say, Abe hopes to secure a stronger mandate as the country prepares to respond to increasing threats from North Korea.
Key to the country's security, Abe believes, is rewriting Japan's pacifist constitution to allow restrictions on the country's Self Defense Forces, the de facto military, to be relaxed as they engage in more exercises and other activity with US and allies amid growing tensions with North Korea.
Earlier this year, Abe set a 2020 deadline for changing the document, which was imposed on it by the US in the wake of World War II and bars the country from maintaining armed forces.
"We must not give into the threat of North Korea. I hope to gain the confidence of the people in the upcoming election and push forward strong diplomacy," Abe said at the time.
Sumber: http://rss.cnn.com
World News
Tags: #World News