Philippines: More than 5,900 deaths in 'war on drugs' since July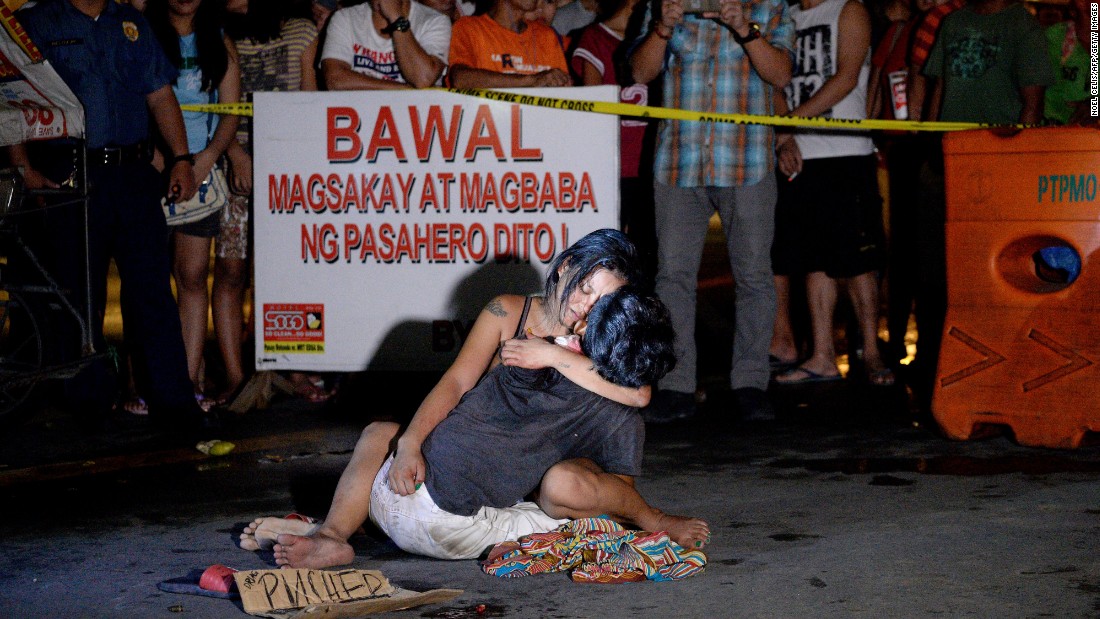 Robredo was elected in May in a separate contest to Duterte.
"There are so many of us against the policies of the President," she said. "I hope I will be able to portray the role of unifying all the discordant voices."
She told Reuters that those in opposition weren't against the war on drugs and agreed the problem had to be dealt with but they felt "doing it this way will only make the problem more complex."
Washington has also been critical of the handling of drug dealers, including extrajudical killings — government executions without the benefit of judicial proceedings.
The national police force also announced Monday that since July, more than five million houses have been visited as part of an anti-drug campaign where officers knock on the doors of alleged drug users or pushers.
Sumber: http://rss.cnn.com
World News
Tags: #World News