Portugal and Spain wildfires kill at least 39 people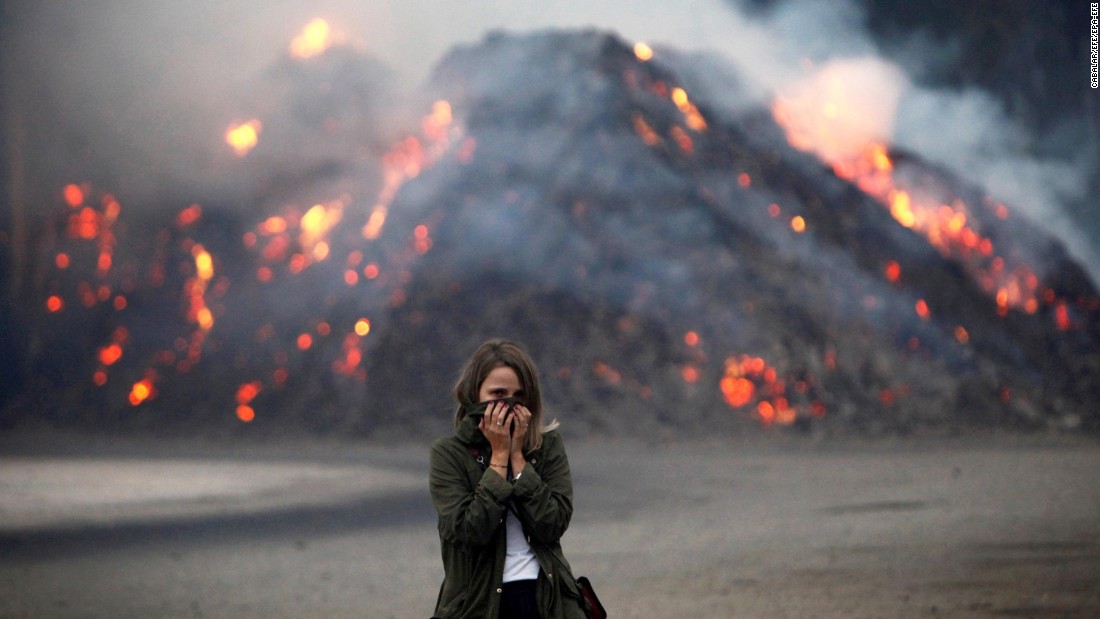 Costa promised action to prevent such large-scale fires in the future.
All active fires in Portugal had been extinguished by Tuesday morning, Gaspar said, explaining that a combination of the agency's work and rain overnight had helped to put out the flames.
Galician President Alberto Nunez Feijoo said Tuesday some fires were still burning in northwestern Spain, but none of them was considered a threat to population centers. Authorities in Galicia, where three people died, also declared three days of mourning Monday.
The fires had blazed across northern Portugal throughout the weekend before spreading across the border into Spain. Many roads and schools in Galicia were closed, with several schools
used as shelters for evacuees
.
The wildfires have been widely documented on social media. Instagram user @danitri77 posted a video Sunday showing a burning hillside on the outskirts of Pontevedra, Galicia.
Some of the fires may have been started deliberately, according to authorities in Portugal and Spain, but recent weather conditions — including low humidity and unusually high temperatures — are also believed to have played a major role.
Portugal experienced its driest September in 87 years, according to the Portuguese Institute of Sea and Atmosphere (IPMA), aggravating drought conditions that may have helped the fires to spread.
By bringing warm air to the region, Hurricane Ophelia — which hit Ireland's west coast as a post-tropical storm Monday — also fueled the blaze, according to the IPMA.
Spain's Prime Minister Mariano Rajoy met emergency personnel working to battle the fires in Galicia on Monday, and held a minute's silence in memory of the three Spanish victims.
"The Government of Spain is with Galicia, its people and with the Xunta [Galicia's regional government]," Rajoy wrote in a tweet. "Together we will beat the fire."
Galician President Alberto Nunez Feijoo referred to the fires as "terrorist acts" in a tweet Monday. "A day like yesterday is not the result of chance," he wrote later.
Feijoo described the situation as "difficult and complex" and thanked the firefighters for their efforts in tackling the fires.
Sumber: http://rss.cnn.com
World News
Tags: #World News