Rachel McAdams Accuses James Toback of Sexual Harassment in Vivid Detail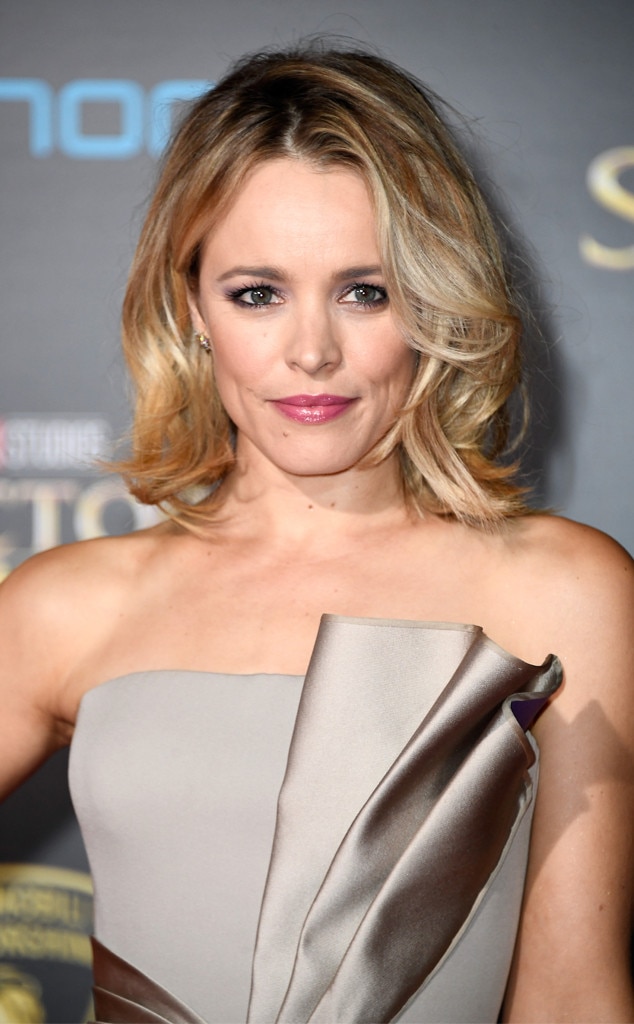 Over the weekend, Los Angeles Times reporter Glenn Whipp published an exposé about director James Toback, where 38 women accused him of sexual harassment over the years. Since then, Whipp tweeted that the number of accusers has risen to more than 200 women.
One of those women is Rachel McAdams.
Speaking to Vanity Fair, McAdams she was 21 years old and in theater school when she met Toback, who encouraged her to try out for a role in the film Harvard Man. After her audition, he suggested they workshop it together. McAdams claims Toback told her to leave her phone number with a casting agent's assistant, and he called her that night—to invite her to his hotel.
Since she had to be up early the next day, she asked if they could meet another time. "I didn't really want to go to a hotel and meet him. He said, 'It has to be tonight. I am going out of town first thing tomorrow. This is our only chance.'" McAdams says she "really didn't want to go," but Toback "was so insistent" that she agreed to meet. "He had all of these books and magazines splayed out on the floor. He invited me to sit on the floor, which was a bit awkward. Pretty quickly the conversation turned quite sexual and he said, 'You know, I just have to tell you. I have masturbated countless times today thinking about you since we met at your audition.'"
McAdams became even more uncomfortable when she says Toback became "manipulative," asking her things like "How brave are you?" and "How far you are willing to go as an actress?"
After Toback asked her to read reviews about his work, she recalls thinking, "When are we getting to the rehearsal part?" McAdams says he then excused himself to go to the bathroom. "When he came back he said, 'I just jerked off in the bathroom thinking about you. Will you show me your pubic hair?' I said no," she tells Vanity Fair. "Eventually, I just excused myself."
The alleged incident haunted McAdams for years. Toback had no comment on any of the allegations when Vanity Fair reached him Wednesday. E! News has also asked for a statement.
"This has been such a source of shame for me, that I didn't have the wherewithal to get up and leave. I kept thinking, 'This is going to become normal any minute now. This is going to all make sense. This is all above board somehow,'" the Mean Girls star says. "Eventually I just realized that it wasn't." McAdams says she feels "very lucky" that Toback didn't "physically assault" her.
McAdams had never been in a situation like that before. "I was so naïve. I think I just didn't want to believe that it could turn worse. But yes, there was this sinking feeling inside of me. Like, 'Oh my god, I am in this hotel room alone with this person,'" she explains. "I just kept trying to normalize it, thinking, 'This has to be some weird acting exercise. This is some kind of test. I just have to show that I'm brave and this doesn't bother me and nothing can shake me.'"
"I really was frozen," McAdams adds. "My brain was not catching up."
McAdams "couldn't sleep" that night, and her agent "was outraged" when she told her about it the next day. "She was very sorry. But she also said, 'I can't believe he did it again. This isn't the first time that this has happened. He did this the last time that he was in town. He did this to one of my other actresses.' That is when I got mad, because I felt like I was kind of thrown into the lion's den and given no warning that he was a predator. This was something that he was known for doing already," the 38-year-old Notebook star says. "I was so surprised to hear that."
Toback, 72, denied the allegations to The Los Angeles Times, claiming he didn't recall ever meeting any of the original 38 accusers—but said that if he did, the meetings were very brief. The director also said it was "biologically impossible" for him to sexually assault any of his accusers, as it has been for 22 years, due to complications from diabetes and a heart condition.
"I did not want to talk about this ever again," McAdams tells Vanity Fair. "However, even though it is a really bad memory, I feel like some good could come from talking about it now."
Sumber: http://www.eonline.com
Eonline
Tags: #Eonline