Rape in DR Congo: An economic war on women's bodies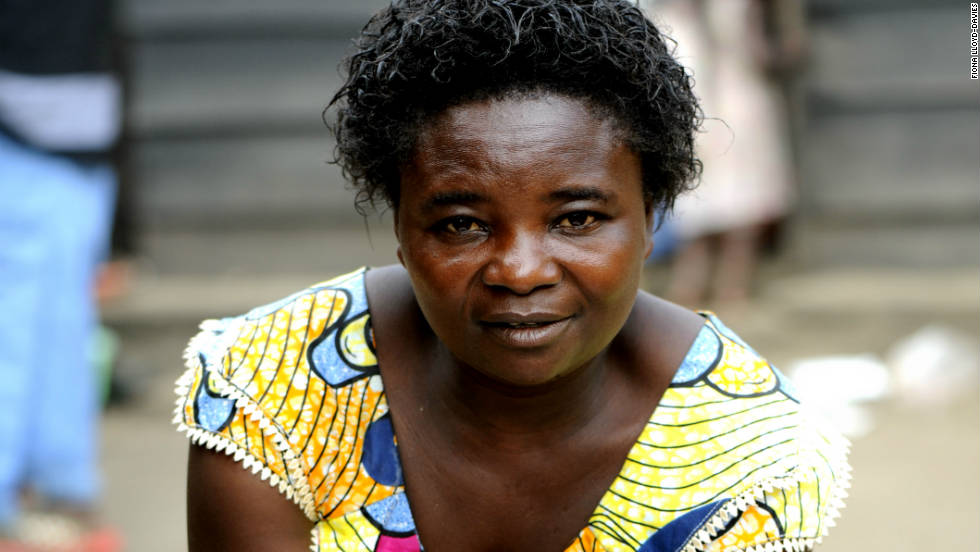 "Recent events have reminded us of previous experiences we've lived in Congo," he says. Lamenting the lack of museums or events to remember Congo's brutal colonial history, the surgeon adds: "In Congo, the fact that we have no memory means we tend to repeat history."
Mukwege has earned the moniker
'The man who mends women'
for the work he and his colleagues at
Panzi Hospital
have done to treat thousands (46,000 according to recent reports) of women and girls, survivors of rape and sexual violence which has been used as a weapon of war since conflict began in the east of the DRC in 1995.
The gynecologist recalls the horrific injuries suffered by one of his former patients in 1999 at the height of the war.
"They brought me a woman who had been raped by several men in uniform," he says. He's told this story many times since that fateful day but there is still pain in his voice as he retells it now.
"She hadn't just been raped," he says. "They had also shot at her genitals. I had never seen anything like it. I thought it must be an exceptional case, the act of a mad man. I couldn't imagine that it would become the work I do for probably the rest of my life."
As he speaks, this pastor's son who has pivoted his career from paediatrics to obstetrics and then gynecological surgery to respond to local needs, is clearly making one more career shift – to activist.
Fears of further instability and conflict
Over 40 minutes, Mukwege laments what he describes as DRC's "illegitimate power". President Kabila's mandate
ended in December 2016
but the incumbent has delayed national elections, leading repeatedly to violence.
On 11 October, the electoral commission announced that there would be
no vote before April 2019
, which has further angered the opposition and fueled fears of further instability.
Mukwege goes on to talk about how the global demand for the mineral coltan – like rubber before it – is fueling conflict in his country, and why African societies will never advance unless they address the impact of both toxic masculinity and negative cultural norms on women – "the misery women suffered at the hands of men," he calls it.
"What women endure in our societies in times of peace is a latent form of what they then suffer in times of conflict," he says.
"We have to root out patriarchy; We raise our sons by stripping them of any emotion and our daughters end up in the kitchen. Africa's future begins when girls know that they are equal to boys."
We must collectively do something
Asked where he thinks the solutions to Congo's intractable problems will come from, the doctor suggests it must be both bottom-up (Congolese people demanding change) and top-down, with the international community (the European Union and the UN Security Council) and the multinational corporations who benefit from Congo's mineral wealth putting pressure on the president and his government to ensure peace.
"I operated on a mother, then 15 years later, I'd operate on her daughter, and three years after that, I'd operate on the granddaughter – a baby," he recounts. "By the time I was sewing up the second generation, I said to myself: 'the answers won't come from the operating theater.'"
"I absolutely have to tell the world, show the world, that there is a collective responsibility to act in DRC. We share the same humanity and we cannot continue to allow economic wars to be fought on women's bodies."
Sumber: http://rss.cnn.com
World News
Tags: #World News