Shahs of Sunset's Asa Soltan Rahmati Gushes Over Her Baby Boy: "He's So Handsome It's Insane"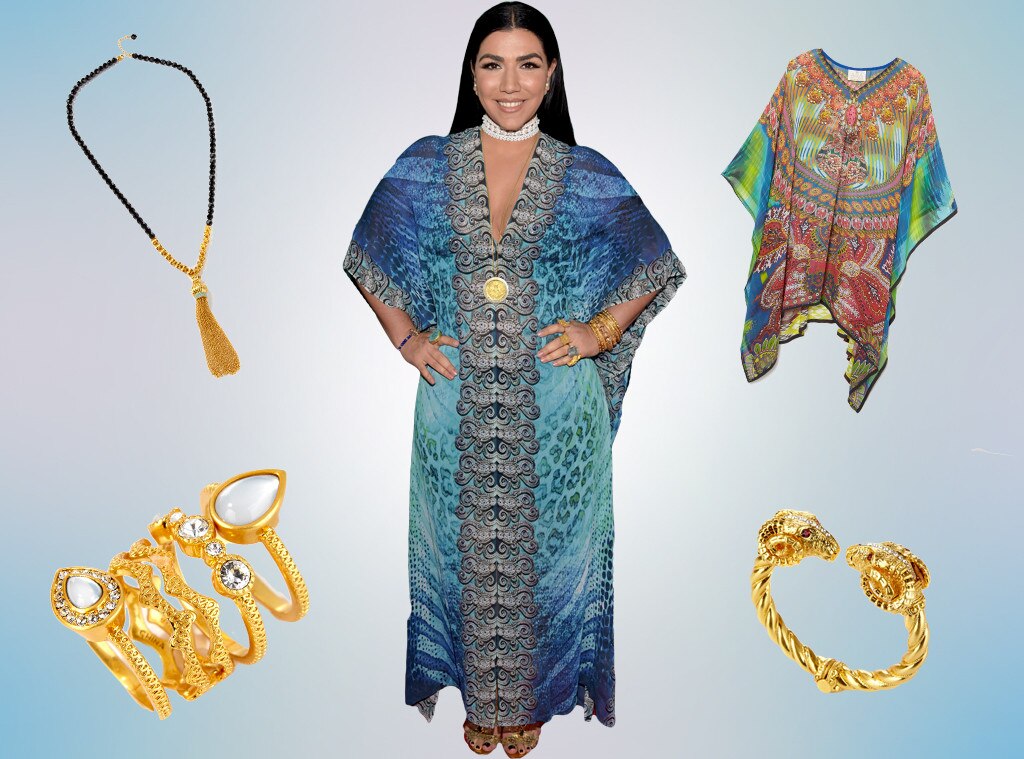 Asa Soltan Rahmati can't stop gushing about her baby boy.
While the Shahs of Sunset star has yet to post a picture of her new family member on social media, that doesn't mean the designer can't talk about how handsome Soltan Jackson is.
"He's amazing! He's so cute! He has so much cheeks. He's so macho, like he's such a masculine little newborn and he's so handsome it's insane," Asa shared with E! News exclusively. "We went to the doctor today and all the ladies were already drooling over him. He was chatting and being a chatter box and they said he's really advanced. He basically is dying to talk."
She continued, "He has this big Persian afro since he's Persian and black. He's not lacking in the hair department or attitude department. He has this big attitude with his eyebrows. He'll raise one up and the other down. And full lips and giant cheeks!"
While quality time with her son is mom's biggest priority, Asa is continuing to build her fashion empire that includes jewelry and caftans. In fact, the Bravo star is headed to HSN on April 25 to showcase some of her empowering statement pieces.
"The jewelry is amazing, like a lot of really bold, beautiful, unique statement pieces. All of the jewelry relates to each other, but they are all really individual pieces," she explained to us. "I really encourage women to push their style boundaries and be more fearless."
The next few months are expected to be extra busy for the working mom who will celebrate the release of her first book Golden: Empowering Rituals to Conjure Your Inner Priestess May 9.
And while a new season of Shahs of Sunset is also expected to be announced sooner rather than later, Asa remains focused savoring every moment with her son she welcomed with partner Jermaine Jackson Jr.
"It's really the most beautiful and most challenging thing in life," she shared with us. "Motherhood is beautiful, it really is. Everything that you do is for your child and you want the world to be as beautiful as it can be. It makes you a much better person also."
Watch Asa Tuesday, April 25 at 2:00 a.m. EST and 3 p.m. EST on HSN.
(E! and Bravo are part of the NBCUniversal family)
Sumber: http://www.eonline.com
Eonline
Tags: #Eonline