'Son of Zorn' drops animated He-Man into live-action Fox sitcom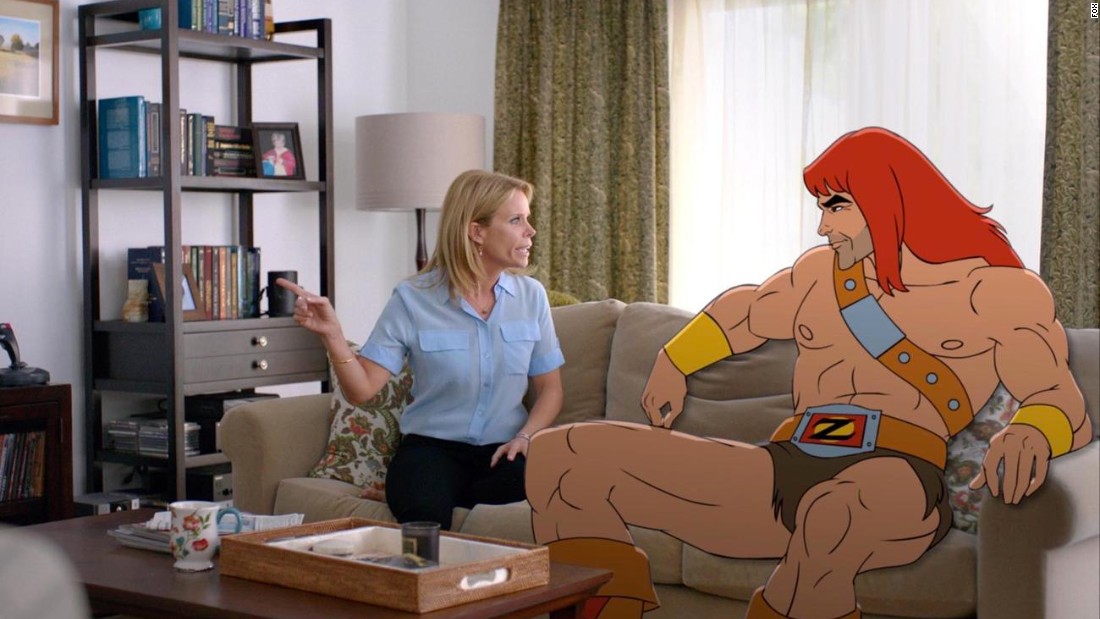 If there's anyone to shed a tear for here, it's Hines, the "Curb Your Enthusiasm" co-star who is practically cast in the exact same role. Once again, she's playing opposite a guy prone to saying wildly inappropriate things — only here, he has a full head of hair and carries a sword.
Fox has a long history of animation on Sunday nights with "The Simpsons" as its ageless mainstay. More recently, the network has begun mixing in more live-action comedies, usually designed to be so over the top as to approximate a cartoon.
Like its central character, "Son of Zorn" basically attempts to bridge those worlds. Fox will introduce the series coming out of an NFL doubleheader, a promotional boost that should benefit any aspiring Master of the Universe. While "Zorn" gets off to a mildly promising start, there's room for skepticism about the prospects of a series whose legs could be a lot scrawnier than its leading man's.
"Son of Zorn" premieres September 11 at 8 p.m. on Fox.
Sumber: http://rss.cnn.com
World News
Tags: #World News