Stranger Things Star Charlie Heaton Denied Entry Into U.S. Over Cocaine Possession: Reports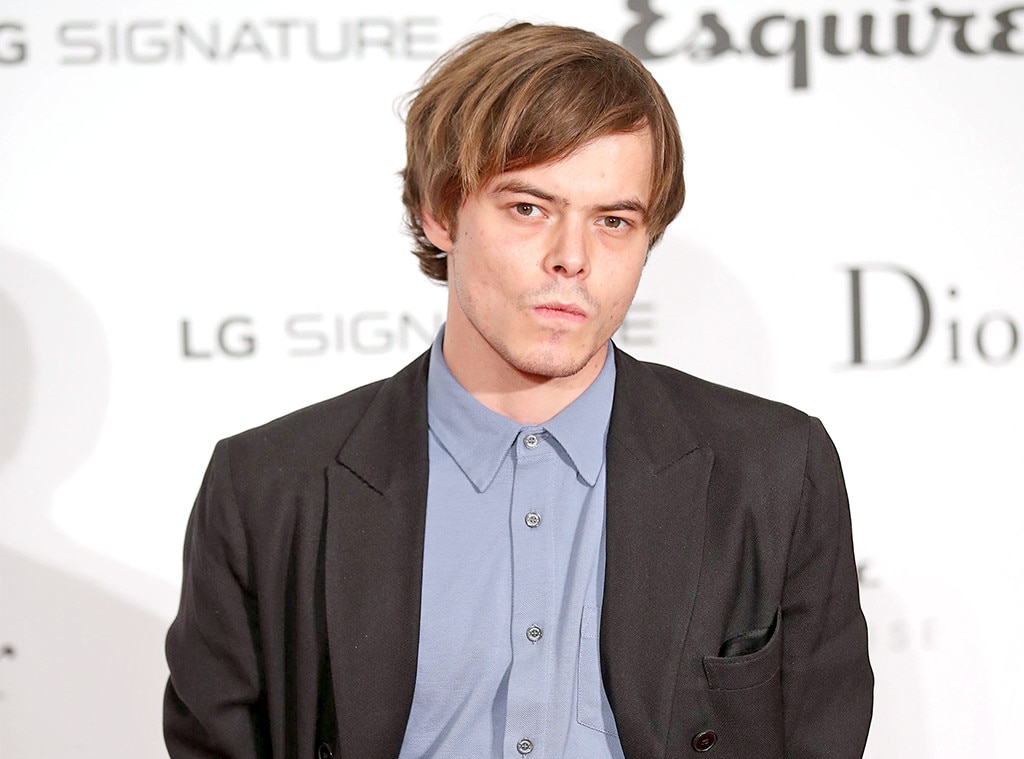 Notice someone missing from last night's premiere of Stranger Things season two? 
That someone was actor Charlie Heaton, and according to The Sun and other outlets, it's because he was denied entry into the United States when authorities discovered he was in possession of cocaine. The 23-year-old British actor was reportedly en route to Los Angeles from London last Saturday when U.S. border officials detained him. 
The outlet reports drug-sniffing dogs detected the substance. A source says, "He was not arrested. He was held at the airport for a while and then put back on a plane to London that night."
Heaton has not commented publicly on the report. E! News has reached out to his rep for comment. 
Meanwhile, plenty of his co-stars, including rumored girlfriend Natalia Dyer, walked the red carpet in Los Angeles to celebrate Stranger Things' arrival on Netflix. 
Millie Bobby Brown turned heads with her suddenly longer hairstyle, an extreme departure for the buzz cut made famous by her character on the sci-fi series. The young starlet told us she prefers her short 'do over the layered bob she's currently rocking, dishing, "Shaved head will always be my favorite hairstyle."
None of the other Stranger Things actors made mention of Heaton's absence. 
Sumber: http://www.eonline.com
Eonline
Tags: #Eonline