'The Gifted' cast on its timely message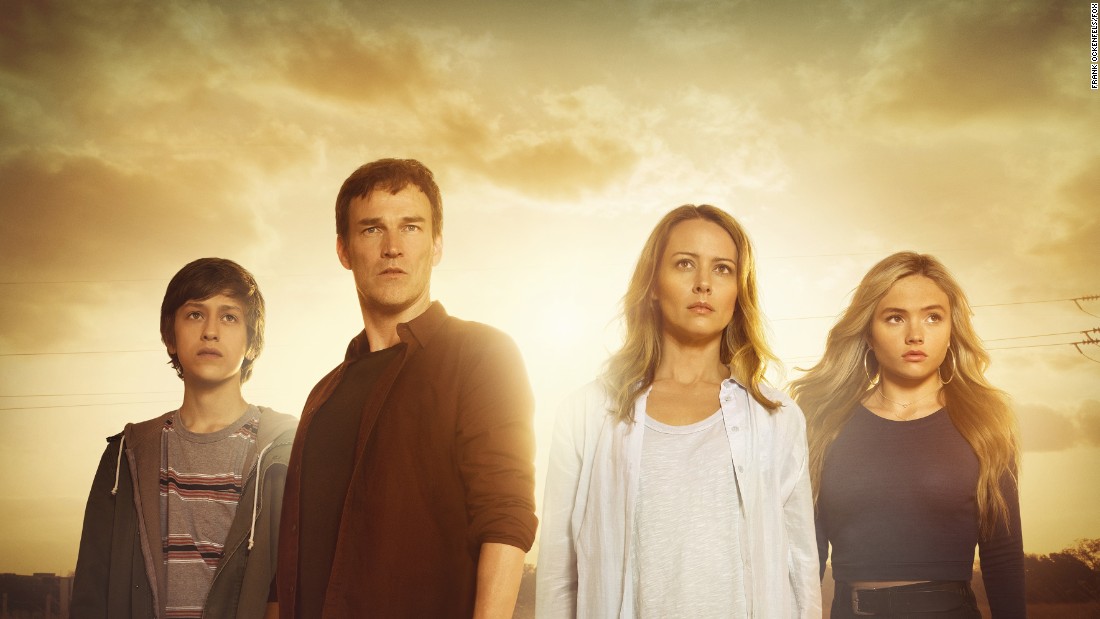 The "X-Men" were birthed by a quest for social justice.
"I couldn't have everybody bitten by a radioactive spider or zapped with gamma rays, and it occurred to me that if I just said that they were mutants, it would make it easy," Lee said.
"Then it occurred to me that instead of them just being heroes that everybody admired, what if I made other people fear and suspect and actually hate them because they were different," Lee said. "I loved that idea; it not only made them different, but it was a good metaphor for what was happening with the civil rights movement in the country at that time."
Stephen Moyer plays Reed Stucker, the patriarch of the family, who as a prosecutor has been actively involved in going after the mutants.
That is until he's forced to have a very personal change of heart.
The British actor who found fame on "True Blood" recognizes how current "The Gifted" will feel to viewers given all of the conversations surrounding race and immigration in the United States.
His character, he said, is "definitely on the side of law and order" and believes he is doing the right thing in prosecuting the mutants until it touches his family.
"He has this big decision to make and he obviously chooses his family, but it means moving away from everything that he's ever believed in," Moyer told CNN. "I think that there will be people watching who will maybe be on his side and sort of see that story happen and have to make a decision within it of 'Well what would I choose in that situation?'"
The cast doesn't shy away from the buzz about how "woke" the series is in terms of taking on the big issues.
"There are a lot of reoccurring themes and it's a big part of our show in terms of how we treat a group of minorities, how we fear them, how society shuns them, what the government is doing to protect the society and not the minorities," said Jamie Chung, who plays mutant Clarice, also known as Blink. "It's the underlying theme of our entire show … but then you have the perspective of the people just trying to survive."
Emma Dumont stars as mutant Lorna/Polaris and said the series also focuses on the violence directed toward the mutants.
"It's about people of all different ages," she said. "Now we have children that are mutants and now they're being hunted. So where is the line drawn? We're killing children now, what is this?"
Even with such heady themes, "The Gifted" is still very much courting the core Marvel fan base, said Coby Bell, who plays government agent Jace Turner.
"The writers are doing a very good job of giving the comic book fans what they want to see," Bell said. "They have a lot of respect for how loyal these fans are and how hard core these fans are so they don't want to let them down."
"None of us do," Bell added. "We're all doing our best to make this something that that fan base is going to enjoy."
Amy Acker is familiar to sci-fi fans having had roles on "Alias" and "Angel."
On "The Gifted" she portrays the mother, Caitlin Strucker, and said the series should appeal to a wide audience.
"If you are a comic book fan there is something in your show for you," Acker said. "We've got all the great comic book characters, we've got explosions, special effects and love triangles and all that good stuff. But if you don't think you're into comics, we've got stuff for you, too, because the family drama element is as much a part of it as the X-Men."
Sumber: http://rss.cnn.com
World News
Tags: #World News