The Real Story Behind Luann de Lesseps' Decision to Divorce Tom D'Agostino: "She Just Broke Down"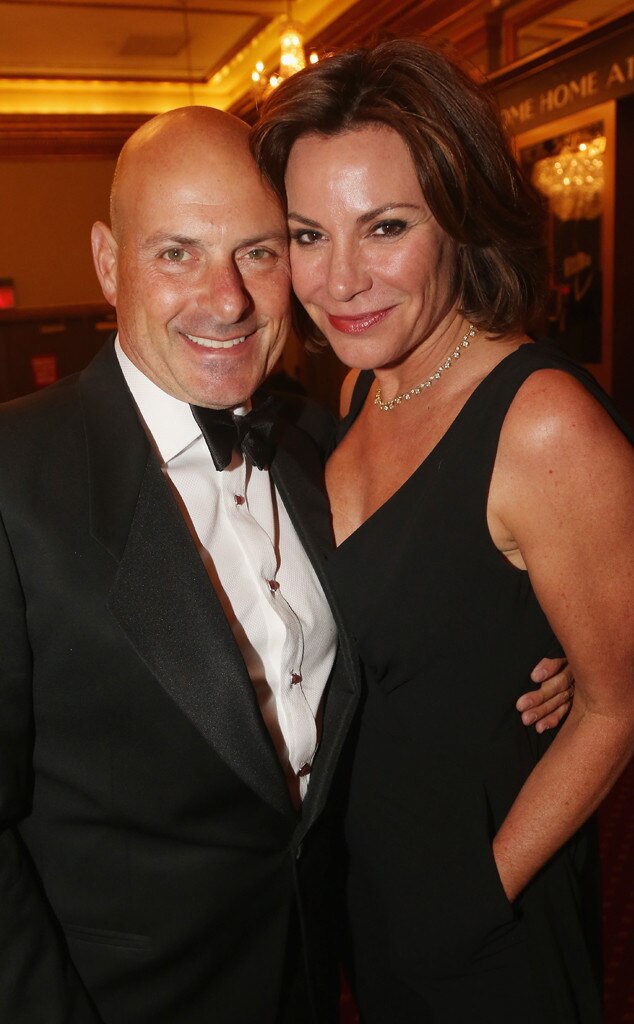 No matter how much she tried to make it work, Luann de Lesseps realized her marriage to Tom D'Agostino couldn't last a lifetime.
Earlier today, the Real Housewives of New York City star took to social media and announced she was divorcing her husband of seven months.
"It's with great sadness that Tom & I agreed to divorce," she wrote on Twitter. "We care for each other very much, hope you respect our privacy during this sad time!"
While viewers of her Bravo series may have their own theories as to why the romance fizzled, E! News is learning exclusive new details about what really went wrong between this pair.
"He wanted to live his bachelor's life too. He's never been married," a source shared with us. "She wanted a marriage, he wanted a part-time marriage."
Another source added, "He was always kissing other girls. When you're a bachelor for 50 years, it's hard to break old habits. But she loved him and wanted to make it work. He loved her too, but had a hard time staying focused."
Viewers of the Real Housewives of New York City watched as Luann was confronted by her co-stars with allegations of Tom cheating and making out with other girls. Many even voiced their concerns about a possible wedding. Instead of listening, she would keep them far away from her New Year's Eve ceremony.
As to why Luann decided to file today, it appears the Bravo star simply had enough with all the reports and rumors surrounding her marriage.
"She just broke down and got tired of trying and hearing these stories about his infidelity," a source shared. "She's going away tomorrow with her kids to regroup. She's a mess."
For the past several weeks, Luann continued to defend her relationship during several appearances including a stop on Watch What Happens Live.  Most recently, the mother of two stepped out at Jill Zarin's charity luncheon where she assured fans that her relationship was on good terms.
Perhaps the behavior further proves that Luann really wanted things to be a-okay.
"Luann denied all the rumors because she was trying to make it work. She was desperate to make it work," our insider shared. "In Sag Harbor on Saturday, he left her and went to meet friends at a bar and one of the girls was his ex-girlfriend."
As the Class With the Countess author prepares to head out of the country this weekend, fans will be able to watch more scenes with Luann and Tom as Real Housewives of New York City wraps up their current season.
"The marriage is discussed heavily at the reunion," a source teased. "Ramona Singer is the main target, but Luann is definitely put in the hot seat about her marriage."
Real Housewives of New York City airs Wednesday nights at 9 p.m. only on Bravo.
(E! and Bravo are part of the NBCUniversal family)
Sumber: http://www.eonline.com
Eonline
Tags: #Eonline