The Walking Dead's Steven Yeun: "People Didn't Know What to Do With Glenn"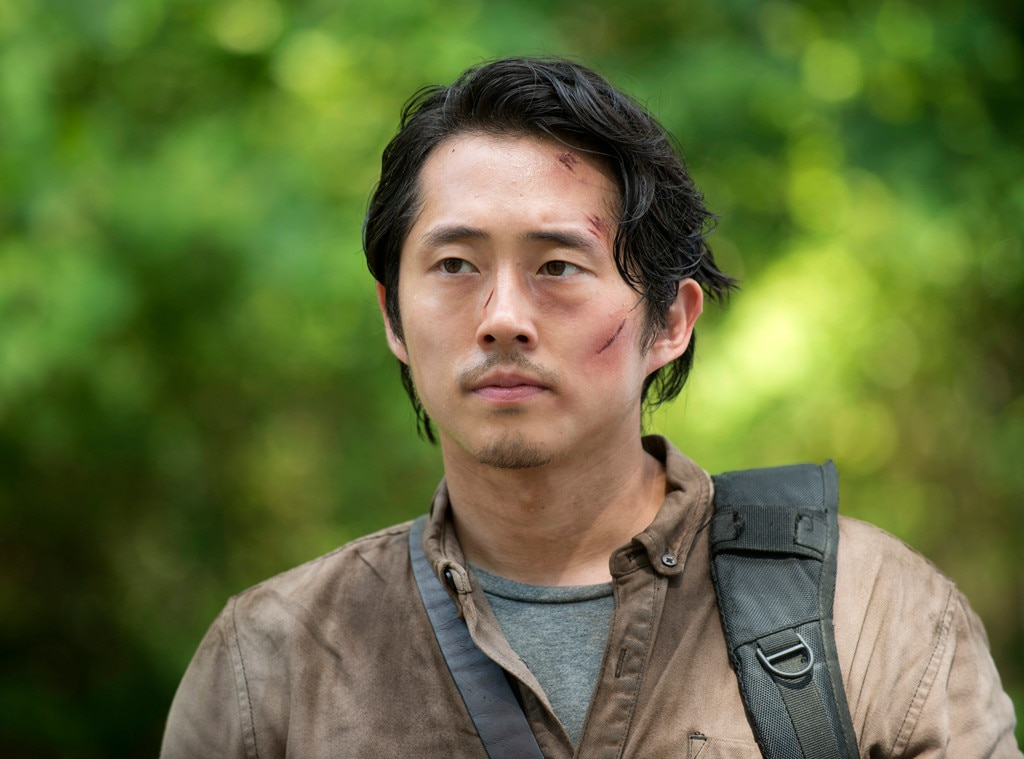 The Walking Dead sent shockwaves through its fandom when it killed off Steven Yeun's Glenn. Yeun had been with the series since its start and his character met a gruesome end at the hands of Negan (Jeffrey Dean Morgan), similar to how it happened in the comic book series the AMC series is based on. Backlash to the gory depiction followed.
"I don't feel like it was too much," Yeun told New York Magazine in an interview about his character's death, life after zombies and his new Netflix movie Okja.
"I'll be honest with you and put a full disclaimer here: I might not be objective, but I truly feel like people didn't know what to do with Glenn. They liked him, they had no problems with him, and people enjoyed him. But they didn't acknowledge the connection people had with the character until he was gone. I look at what happened and I think, 'That wasn't any more gory than what we've done before, per se,'" Yeun said.
"No one got their face ripped in half! People got their guts smashed out and their heads caved in. But this one felt gratuitous because one, it kept going, and two, I think they took away someone that I didn't realize I had made such a connection with until they took him away," he continued.
Season six of The Walking Dead ended with Negan killing a member of the core survivor group and fans were left wondering who it was. The premiere revealed it was Abraham (Michael Cudlitz), leaving many to think Glenn was safe. Until he wasn't. This was after the series made fans think Glenn was a goner during the sixth season. His fate was left open-ended and his name was removed from the credits until he reappeared after a handful of episodes.
"I loved being on that show. Internally, it was incredible. Externally, it was tough sometimes because I never felt like he got his fair due. I never felt like he got it from an outward perception. I don't say this as a knock on anything. He always had to be part of something else to legitimize himself. He was rarely alone. And when he was alone, it took several years to convince people to be on his own," Yeun said. "I'm thankful to EW for that wonderful cover they ran at the end, but we've had many covers before then that he never got to do on his own. Not until the last year did they give him his own cover, and then give him the one as he died."
In an interview with EW, series executive producer and the comic book scribe Robert Kirkman said Glenn had to die. The show even looked a other options, but decided it needed to be Glenn for the storytelling.
"It's just that there's a lot of material that comes from Glenn's death in the comics," Kirkman said. "And while we do try to change things up to keep things interesting for the audience, and for me, this is one that there's so much that comes from Rick, there's so much with Negan, because that character is someone that he killed, and definitely Maggie is someone that kind of gets put on the trajectory that affects a great number of stories and a great number of characters moving forward. So it was kind of essential that that part of the scene at least remained intact, unfortunately."
The Walking Dead returns to AMC this fall.
Sumber: http://www.eonline.com
Eonline
Tags: #Eonline