Vin Diesel Gives Touching Tribute to "Brother" Paul Walker While Accepting Generation Award at the 2017 MTV Movie dan TV Awards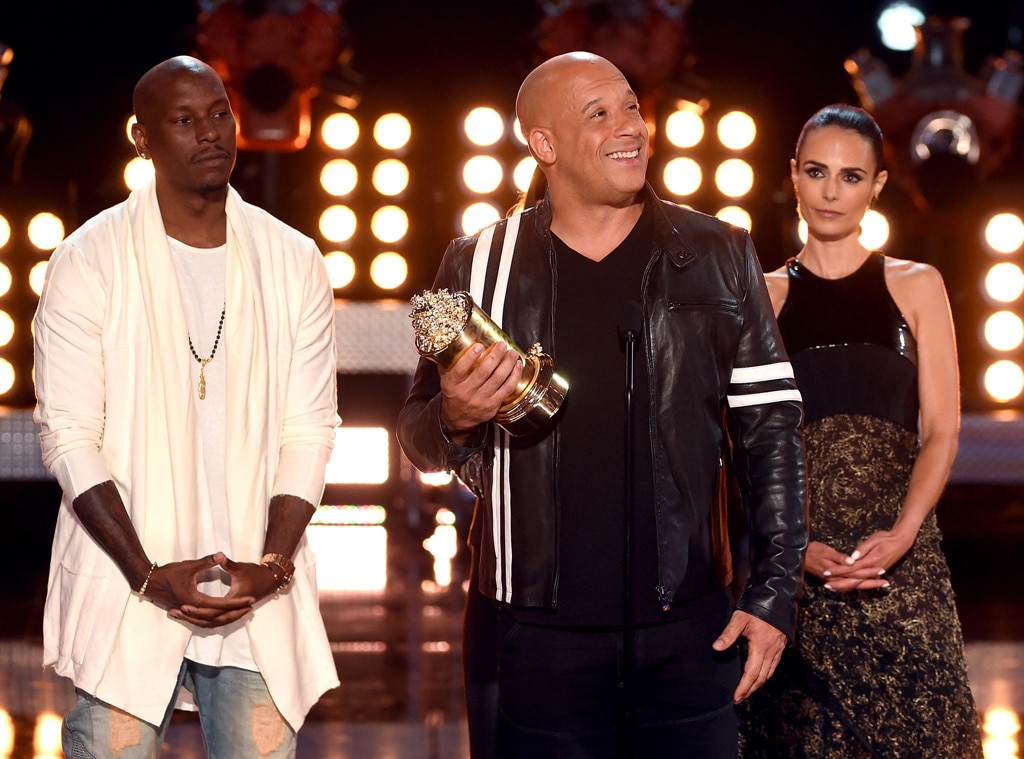 What a difference 15 years makes…
Vin Diesel made sure to remember his friends, especially late actor Paul Walker (who died in a car crash in 2013), when he and his co-stars Michelle Rodriguez, Jordana Brewster and Tyrese Gibson accepted the Generation Award for the Fast and the Furious film franchise at the MTV Movie & TV Awards tonight.
During the acceptance speech, Diesel said, "In 2002, I was standing on this stage, and MTV had given Paul Walker and I an award for Best Duo. And now, 15 years later, I'm with my whole family, and you're giving us the Generation Award."
Diesel thanked both the franchise's directors and Universal Pictures, as well as made sure to give gratitude to the legion of fans who supported the films for a decade and a half.
"Most importantly, I got to thank our generation. I got to to thank, a generation that was willing to accept this multicultural franchise where it didn't matter what color your skin was or what country you are from, when you're family, you're family," said the superstar.
Of course, there was one person that the 49-year-old made sure to remember and that was his late pal, whom he referred to by the nickname of Pablo.
"I could never stand on the stage and talk about Fast and Furious without giving love to my brother, Pablo, our brother Pablo, we hope you are proud, thank you so much."
Sumber: http://www.eonline.com
Eonline
Tags: #Eonline