Watch Game of Thrones' Maisie Williams Dagger-Toss Like a Boss in Behind-the-Scenes Video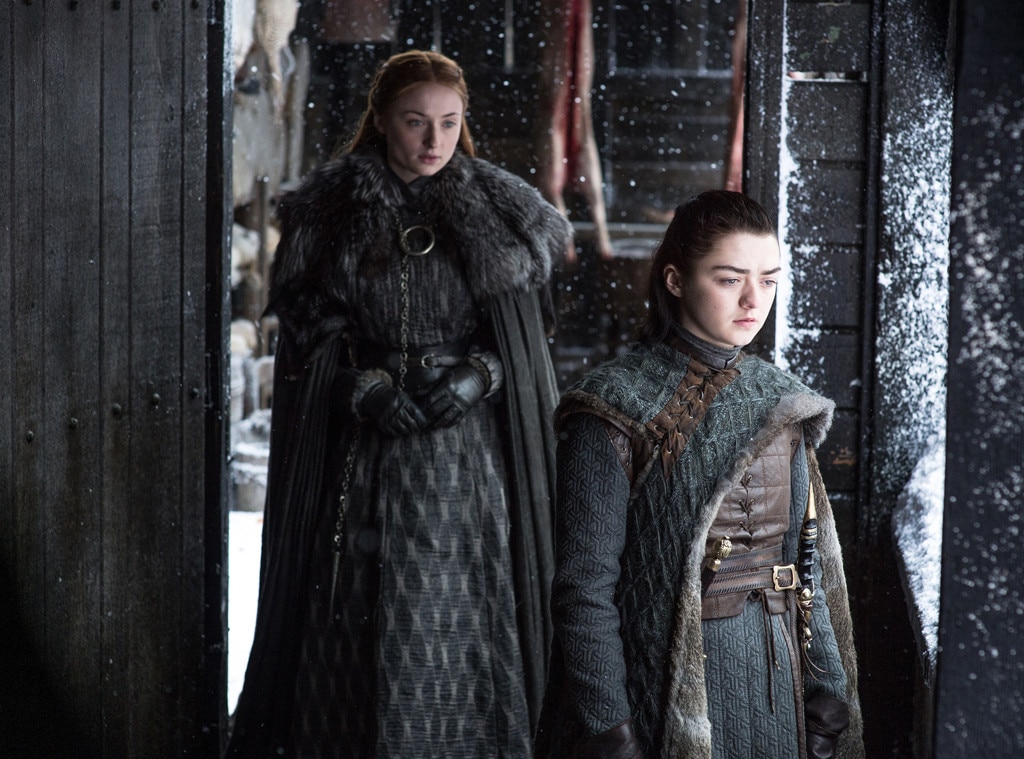 Ready for more proof that Game of Thrones' Maisie Williams is just as cool as her badass character, Arya Stark? 
In a behind-the-scenes video posted by HBO on Monday as part of their digital series "The Game Revealed," fans are treated to an in-depth look at the sparring match between Arya and Brienne (Gwendoline Christie), a long-awaited moment that totally lived up to the hype. But there is one moment in the featurette that has the Internet applauding Maisie's seriously impressive skills: when the 20-year-old flips a dagger from one hand to the other like she's flipping a freakin' pancake. Seriously, Maisie is the official boss of the dagger toss.
The video highlights how much work actually goes into a fight scene, especially when there's such a height difference at play, with Gwendoline standing at 6'3″ and Maisie at 5'1″.
"To be fighting Gwen who is far over a foot taller than me and for her to be fighting someone who is far, far shorter than her, it's been a massive challenge," Maisie says, while Gwendoline adds, "In a fight, it's so much more than just choreography. Every movement says something about the character. It tells the story of these two very different warriors."
Given that Arya and Brienne are two of the series' most popular characters, their sparring match was a scene the cast and crew were looking forward to as much as the fans. 
"The fun thing about the Arya-Brienne thing was I don't think we had to do too much to make it really fun to watch, " Robert McLachlan, the director of photography for season seven's fourth and fifth episodes, says. "Because everybody's wanted to see these two together for a long time."
The biggest understatement in Westeros much? 
HBO has yet to announce a premiere date for Game of Thrones' eighth and final season, but it's been reported that we could be without the show until 2019.  The new season is set to begin filming in October and could likely run as late as August 2018.
The reason for the delay? "Our production people are trying to figure out a timeline for the shoot and how much time the special effects take," HBO programming president Casey Bloys told THR. "The shooting is complicated—different continents, with all the technical aspects—and the special effects are a whole other production period that we're trying to figure out. That is a big factor in all of this."
So excuse us while we just watch Maisie's insane dagger flip on a loop for a very long time to hold us over until then. 
Sumber: http://www.eonline.com
Eonline
Tags: #Eonline