Why This Was the Best Emmys Ever (Even If the Ratings Sucked)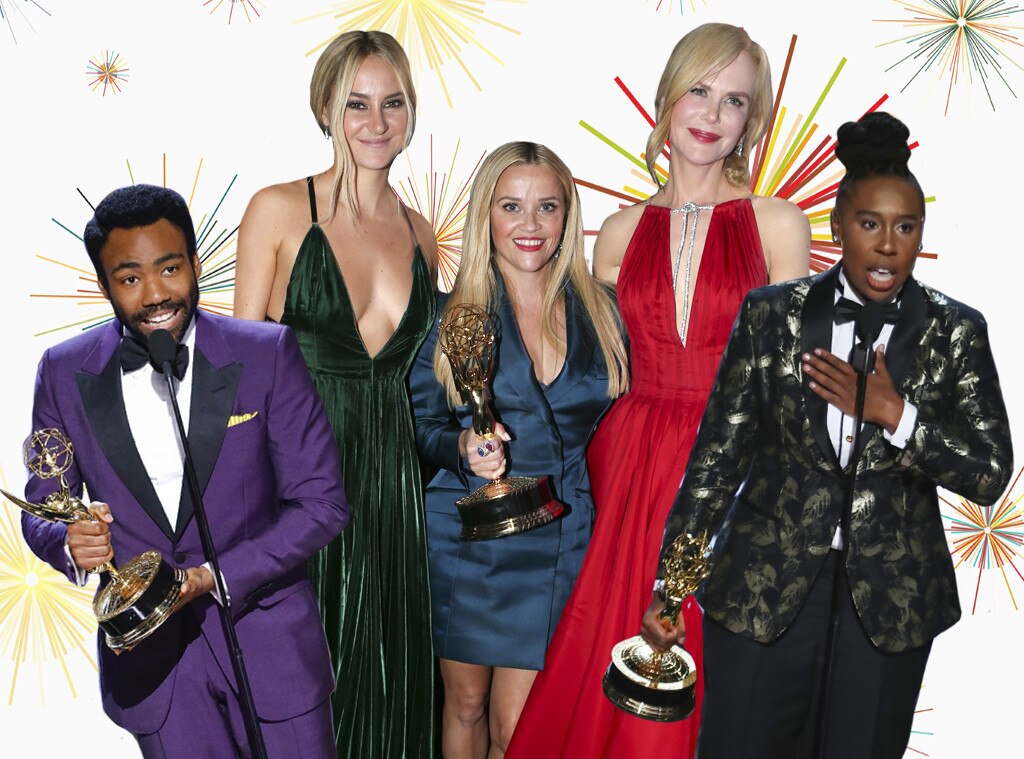 They said the revolution would be televised. 
There was a buzz in the Microsoft Theater on Sunday night at the Emmy Awards, which was no easy feat considering no alcohol was allowed inside the actual theater (or food, unless smuggled in).No, the excitement came from the shows, actors and creatives whose names were called throughout the night, with many of them breaking major barriers in their respective categories.
While the 2017 telecast is currently eyeing a new all-time ratings low, attracting under 10 million viewers according to early numbers, those who did tune in watched arguably the best ceremony in the Emmys' 69-year history. 
It was a historic night for the Emmys in terms of diversity, delivering many firsts: Master of None's Lena Waithe became the first African-American woman to win for comedy writing (co-writing season two's stellar "Thanksgiving" with Aziz Ansari). Let. That. Sink. In. For. A. Moment.
Donald Glover (who, for the record, we have loved since his time as a writer on 30 Rock and as Troy on Community, AHEM!) was the first African-American to win for directing in the comedy category for Atlanta (he also won Outstanding Lead Actor in a Comedy Series), and Riz Ahmed became the first man of South Asian descent to win an Emmy for his work in HBO's The Night Of.
It was also a night of first-times-in-a-long-time, with This Is Us' Sterling K. Brown became the first black actor since 1998 to win the Emmy for lead actor in a drama, and Reed Morano becoming the first woman to win the best director for a drama series in 22 years, fittingly for her incredible work on Hulu's dystopian hit The Handmaid's Tale.
And Sunday night was huge for women on TV, with the winners for best comedy (Veep), drama (The Handmaid's Tale), limited series (Big Little Lies) and TV movie (Black Mirror) all being projects centered on women. 
HBO's Big Little Lies took home eight awards, winning Outstanding Limited Series, with the message of female empowerment coming through loud and clear in most of the acceptance speeches.
"Bring women to the front of their own stories," Nicole Kidman said on stage. "And make them the hero of their own stories."
And in a night filled with many new series winning big (Atlanta, The Handmaid's Tale, This Is Us, to name but a few shows riding the exciting wave), there was comfort in knowing perennial winner Julia Louis-Dreyfus broke the record for most Emmys won by a lead actor in the same role after winning best actress in a comedy for the sixth year in a row. Yes she can. 
So go on, Hollywood, clap for yourselves and pat yourselves on the back for a bit. You deserve it this time…even if it was a long time coming. 
Sumber: http://www.eonline.com
Eonline
Tags: #Eonline