Wonder Woman, Winnie the Pooh creators fodder for brilliant biopics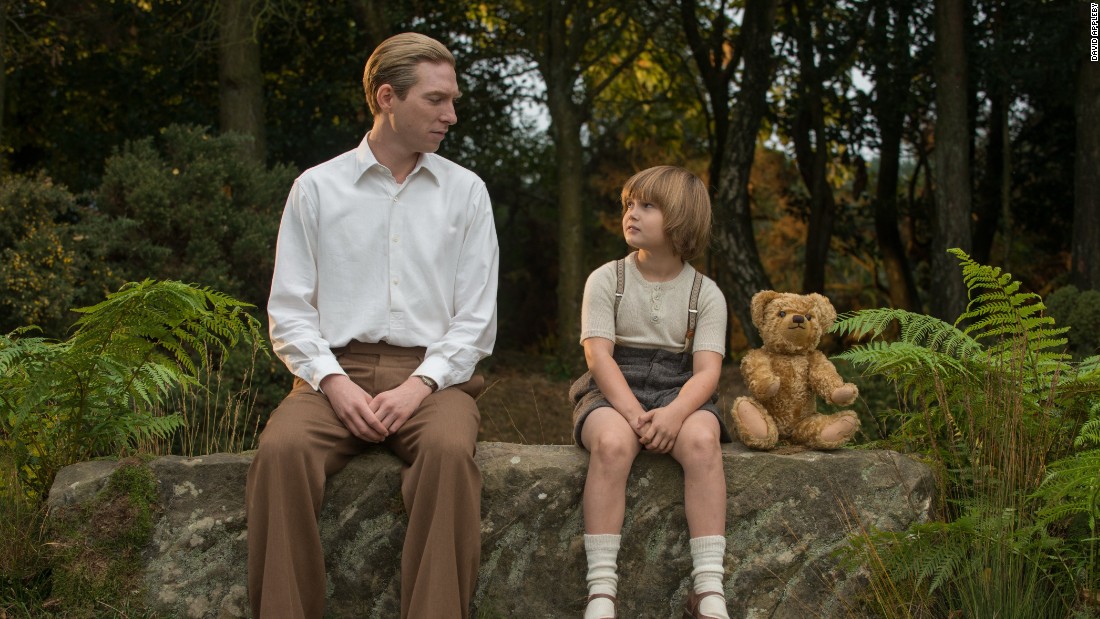 A few of the more outlandish moments would be hard to believe, frankly, were they not reinforced by photos over the closing credits. The only person consistently putting the boy's welfare first, in fact, is his nanny Olive (Kelly Macdonald, simply spectacular), the one source he could truly trust.
In that, there's a message here about exploited child stars that resonates well beyond the movie's period between the great wars and seems especially relevant and sobering in light of today's reality-TV culture, where "Toddlers & Tiaras" or "Honey Boo Boo" have turned kids into props.
Exquisitely made by director Simon Curtis, "Goodbye Christopher Robin" is a genuinely emotional film — one that explores deeper themes in a simple and understated manner. While this darker side of Pooh might put a bit of a damper on the silly old bear, you'd have to be a real Eeyore not to be touched by it.
Like "Christopher Robin," "Professor Marston & the Wonder Women" focuses on family primarily between World War I and II — only in this case, an unconventional one, especially for the time.
William Moulton Marston (Luke Evans, fresh off "Beauty and the Beast") was teaching psychology at Radcliffe with his brilliant wife Elizabeth (Rebecca Hall) in the late 1920s when they met student Olive Byrne (Bella Heathcote). Drawn to both of them, Olive wound up in an intense three-way relationship with the couple, triggering a scandal that torpedoed the Marstons' academic careers and, in his desperation, eventually led him to create Wonder Woman.
Written and directed by Angela Robinson, "Professor Marston" goes well beyond that, not only plumbing the intricacies of what Marston calls their "unorthodox" situation but the nature of attraction and devotion, even in the face of external scorn.
All three of the principals are terrific, but it's Hall who most stands out, portraying Elizabeth as a fiercely independent pragmatist who understands the impediments they face and remains sensitive — unlike her dreamy-eyed husband — to the prying eyes of the outside world.
Upon hearing about Wonder Woman, Elizabeth also tells Marston that "Nobody will ever publish this," just one of the amusing tidbits sprinkled throughout a film framed by Marston's attempts to explain his creation to a decency board alarmed by the sexuality and "kink," as his publisher puts it, woven into the comics.
"Professor Marston," of course, is only peripherally connected to its lasso-wielding heroine, but the underlying story possesses a power all its own. Like "Christopher Robin," it capitalizes on those ties to an iconic character to make a movie for grown-ups full of three-dimensional life.
"Goodbye Christopher Robin" and "Professor Marston & the Wonder Women" open Oct. 13 in the U.S. They're rated PG and R, respectively.
Sumber: http://rss.cnn.com
World News
Tags: #World News