World's busiest airports revealed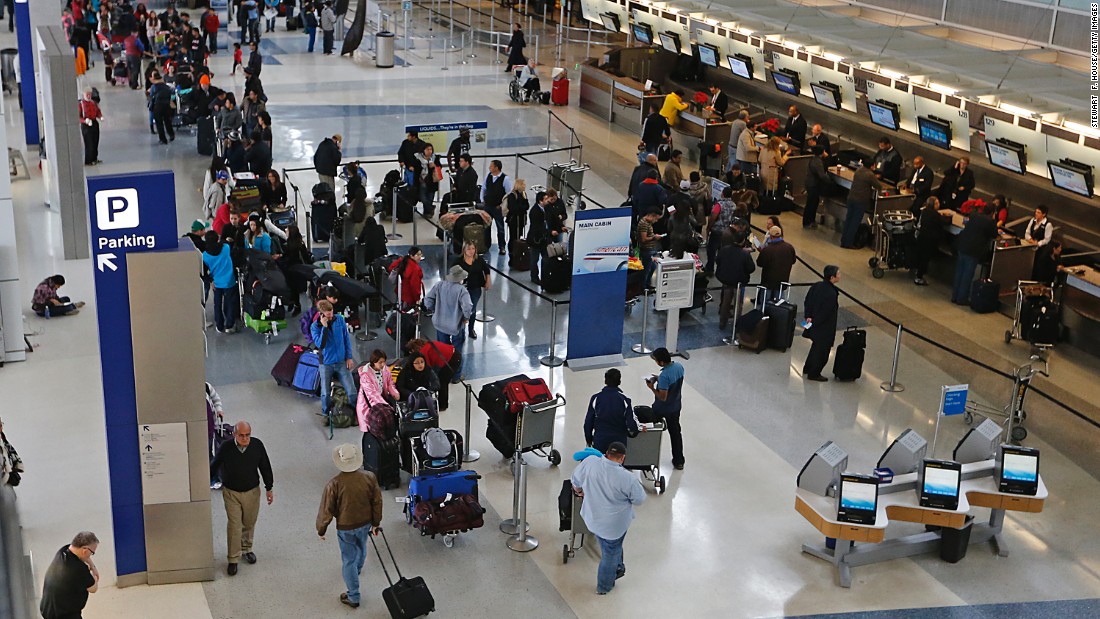 Worldwide passenger traffic increased 6.4% in 2015 to almost 7.2 billion, with increases in all the world's six regions: Asia-Pacific, Europe, North America, Latin America-Caribbean, Middle East and Africa.
Worldwide cargo traffic, including mail, rose 2.6%. The world's largest air cargo hub remains Hong Kong, China. The US city of Memphis, Tennessee, took the second spot, followed by Shanghai, China.
While geopolitical unrest, terrorism and physical capacity could become challenges to future growth, "history supports the long-run resiliency of the industry where connecting people, places, cultures and commerce is paramount in the shared mission of the aviation community," said Angela Gittens, director general of ACI World.
ACI's figures and percentages from the annual report are based on data from more than 2,300 airports in 160 countries worldwide.
Dubai handled most international traffic in 2015
The international airport to watch is Dubai.
The sixth busiest passenger airport in 2014, Dubai jumped into third position in 2015. Total passenger traffic grew by 10.7%. (Dubai International Airport is also the world's busiest in terms of international passengers, ahead of London Heathrow.)
The second busiest US airport on the list is Chicago O'Hare, which moved from seventh to fourth position in 2015, thanks to growth of 9.8%.
When it comes to aircraft movements, US airports continue to dominate.
Atlanta overtook last year's leader, Chicago, with 882,497 total takeoffs and landings. Chicago had 875,136.
Coming in at third, Dallas-Fort Worth saw 681,247 takeoffs and landings in 2015, followed by Los Angeles with 655,564, and Beijing with 590,169.
'We're not the busiest, we're the most-traveled'
When it comes to public perception, turns out being at the top of the busy list isn't necessarily a good thing.
In February, Hartsfield-Jackson Atlanta International Airport announced that it would rather people referred to it as "world's most-traveled airport."
Then-General Manager Miguel Southwell, who was fired by Atlanta Mayor Kasim Reed in May, told local media that "some really smart marketing people" learned that the word "busy" has a negative connotation.
"So it's 'world's most-traveled,'" Southwell said.
"Please note that we're no longer using the term 'the busiest airport.'"
Sumber: http://rss.cnn.com
World News
Tags: #World News